Though many of the challenges from 2020 remained, 2021 gave us a near-fresh start — a move to a more hybrid reality, one step closer to normalcy, and all the exciting opportunities that come with in-person experiences. At Atrium, this past year has been more of a gift than a test, as we had record growth as a business and as a team. There's a lot to be grateful for as we reflect on the year we're leaving behind.
Below we've taken stock of the incredible things that happened for us this year, as we all predict and plan for a 2022 with even better things in store for our teammates, our customers, our partners, and our communities.
Read on!
We partnered with Slack
As digital-first experts, we're proud to partner with Slack and help businesses reap the benefits of cross-system communication in real time. With the combined power of Slack and Salesforce, teams can collaborate, communicate, and act directly — not to mention surface timely insights without having to leave a chat.
Get to know our Slack capabilities.
We sponsored Slack Frontiers
The foremost Slack event of the season! We were glad to sponsor it for the first time (and it won't be the last!). Learn more about your new digital HQ (aka Slack + Salesforce).
We were named one of Inc.'s Best Workplaces for 2021
Our first time going for the gold and we won! Our CEO Chris Heineken put it best in the press release:
​​"Of the many milestones we've had along the way, for me, this recognition from Inc. is one of the top highlights. It's fantastic to see Atrium celebrated on the list, but even more so to see our team's incredible response to the culture we've developed together over time. We are just getting started on our journey to build a culture that's a career destination for many and I look at this acknowledgement from Inc. as a signal that we are setting the right foundation."
We started our "Get to Know Atrium" blog series!
We have a lot of fantastic people here at Atrium… and we wanted to know more about them — and to share their hidden talents and everyday work with the world. So we started a blog series dedicated to showcasing our team! Here's a recent example.
Interested in joining this talented crew? We're hiring in a variety of roles.
We announced and opened our new office in Indianapolis
In a year where so many of our interactions were virtually, we were overjoyed to announce and open our new Indy hub — with room to grow our team, as well as expand our data-driven services and customer base.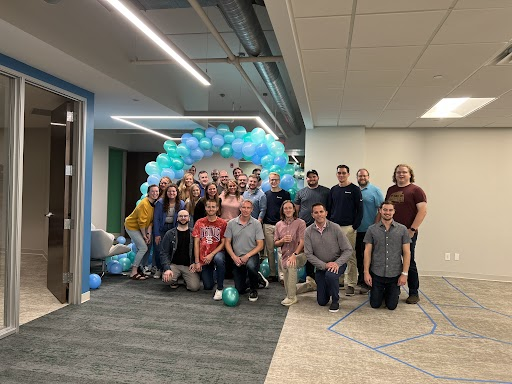 Read the official press release to see what Indiana government officials, TechPoint, and our CEO had to say… along with our big plans for the future. And then read more about "Why Indy?" from one of our longtime team members.
We upgraded our Snowflake partner status
As a Select Services Partner, we're bigger and better than ever when it comes to partnering with Snowflake. Our certified, experienced Snowflake consultants (i.e., SnowPros) — combined with our deep data science expertise and award-winning Salesforce implementation capabilities — enable businesses to use and optimize the power and flexibility of Snowflake's data cloud for all their data needs.
Get to know our Snowflake capabilities.
We grew our Elevate business by 130%+!
You read that right. With our Elevate service, we help organizations identify powerful possibilities with data science, the implementation of technologies to achieve breakthrough AI outcomes, and a partnership model to support the critical tuning of intelligent platforms for ongoing, repeatable success. We're thrilled that our flexible staffing models and best practices have been meeting needs and driving innovation for more customers (as well as more repeat customers) than ever before.
Have two minutes? Get a quick overview of Elevate:
We sponsored Dreamforce
There's no event quite like a Salesforce event, especially if it means the launch of Salesforce+. We were a silver sponsor of Salesforce's biggest annual conference — and we have a YouTube playlist of our quick industry perspectives and demos curated just for you to watch anytime (ranging from revops and customer experience to medtech, mortgage, and beyond).
We sponsored Tableau Conference
We were a platinum sponsor for Tableau's biggest event of the year, with a session from Colin Gelfer, our SVP of Sales, specifically focused on overcoming barriers to analytics adoption at scale. Learn more about our Tableau capabilities.
In case you missed the event, catch up with our Tableau Conference recap.
We stepped up our Insight Track podcast
With listeners in 7+ countries and a brand-new start to season two, you can catch our Insight Track podcast anywhere you get your podcasts.
New here? Insight Track is where today's leading industry and technology experts discuss current market trends in analytics and machine learning, plans for the future, use cases, and how companies can pivot to become more data-driven… plus, discuss their favorite data-centric movies.
We celebrated Giving Tuesday with Pledge 1%
One of our favorite days every year is Giving Tuesday, when individuals, teams, and businesses boost their giving efforts and amplify their stories. Pledge 1% highlighted our newest volunteerism story, wherein one of our consultants championed an internal Atrium volunteer program to support the Linday W. Daniel Foundation's (LWDF) #MoveMeMonday (MMM) campaign.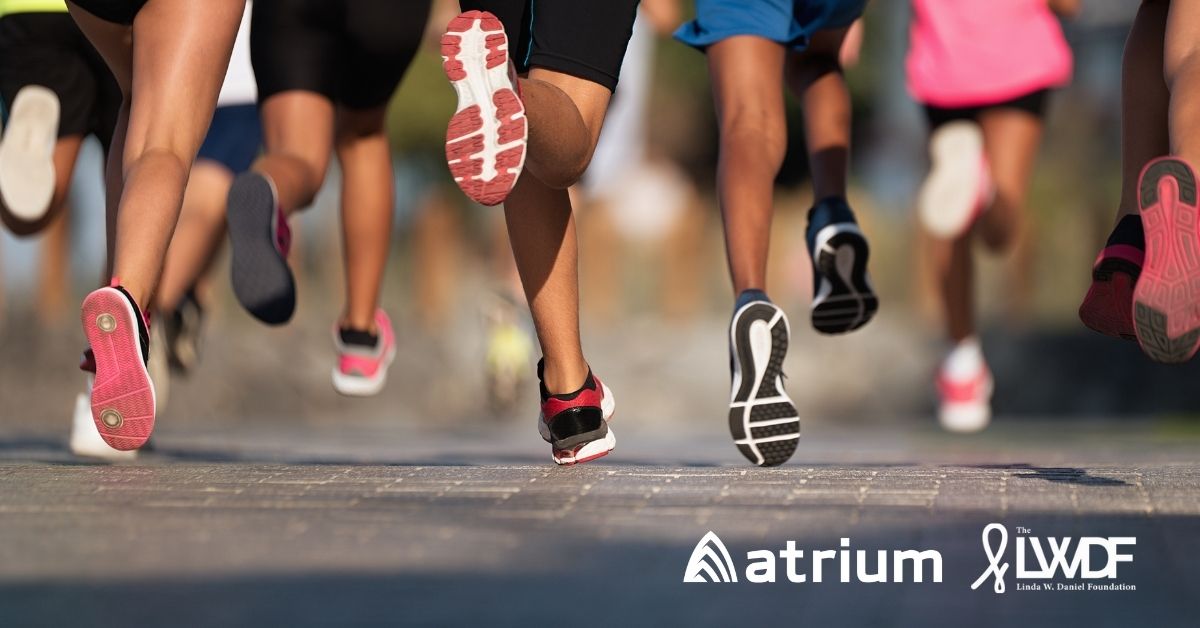 As Mondays are a notoriously difficult day to get momentum, MMM encourages the LWDF's social media followers to get moving on Mondays through various forms of exercise. They then turn that exercise — measured by "beats" — into funds donated to top-tier cancer research facilities on the participant's behalf.
Read the rest of the story and find out how much we raised. Thanks, Pledge 1%!
Thanks for taking this trip down memory lane! There's so much to come in 2022 and we hope you'll continue the journey with us. Find out how we can help your business adapt, innovate, and grow in the new year.