Everyone is calling for an evolution in healthcare, from providers to patients to doctors, nurses, and caregivers. But in such a complex industry, where do we even start? We sat down with Colin Gelfer, who leads Atrium's focus on industry solutions, to talk about how he is helping organizations understand how to utilize AI and Machine learning capabilities to improve patient outcomes.
You've been spending a lot of time with companies in the Healthcare and Life Sciences space recently. What trends are you seeing related to Machine Learning and its application within Health Care?
I'm seeing two big macro trends. The first is how organizations can use data to drive better patient outcomes while raising the standard of healthcare. And that's a really exciting space to be engaged in because, to me, there is nothing more important or rewarding than that. Healthcare touches all of us in some form or another and it's really gratifying that Atrium can play a small part in this.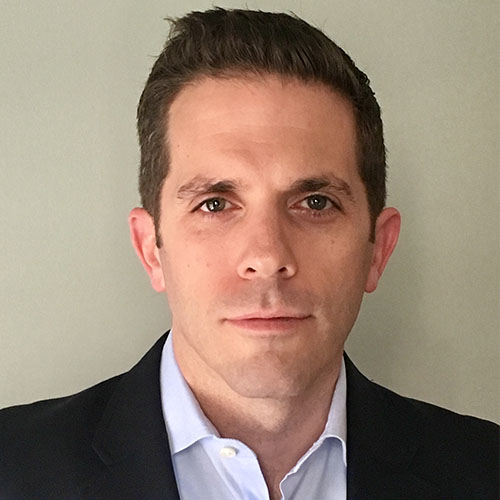 The other big trend I am seeing right now is using a data-driven approach to bring new therapies to market more quickly. For example, many leading Pharmaceutical companies are looking to leverage data and analytics to improve the administration of clinical trials. When people think of clinical trials they often think of research into new molecules and compounds. But there is a whole administrative process for enlisting subjects, managing clinical sites, and classifying potential adverse effects that can be made more efficient with predictive models and analytics. By just focusing on clinical operations Pharma companies can help minimize the time it takes for patients to have access to new therapies.
Can you give us an example of how data and machine learning can improve patient outcomes?
We recently built a solution that can predict the likelihood of a patient receiving home health care services to be readmitted to a long term care facility. Our solution is able to look at several factors including therapy compliance and missed appointments to accurately predict the probability for readmission. If we arm home health care providers with this information they can preemptively engage these patients to ensure they stay compliant with their prescribed therapies. Not only does this help with patient outcomes but it also addresses the issue of growing health care costs. Patient readmission is a costly event. So if we can anticipate a potential readmission event there is a significant opportunity for real cost savings. And with more and more patients seeking to receive care in the home, these solutions can have a tremendous impact.
But it goes beyond patients. If you look at it from the caregivers perspective in the Home Health space, one of the primary challenges facing organizations is caregiver turnover. And a lot of this born out of frustration with just managing their schedule and dealing with visits that run long. If we can provide insights and data to make their job easier the hope is that we can reduce some of the attrition and turn over issues that plague the industry. Depending who you talk to, home caregiver turnover is can be as high as 80%. This, coupled with a tight labor market, really speaks to the need for having a better worker experience.
What's surprised you the most as you've engaged with Health Care and Life Sciences Organizations?
The biggest surprise for me has been the lack of maturity related to basic reporting and analytics. After years of significant investment in analytics and BI solutions, many organizations are still struggling with the fundamentals. Companies are still not comfortable moving and blending data from disparate sources, which is a must if you want to be a data-driven organization. New data sources will continue to emerge and you have to be adept at the underlying operations related to data management. That is just table stakes these days. Any sense for what big opportunities are on the horizon for Healthcare as it relates to AI and Machine Learning?
I think we are obviously just scratching the surface in terms of how AI is utilized in healthcare. There is so much data that is generated during a patients journey through a health system. And a lot of this data is "unstructured data" related to medical procedures that are ripe for modeling and classification to improve outcomes and reduce costs.
I also think we are headed towards a higher degree of personalization where we can provide patients with far more customized treatment plans. As much as 30% of health-care costs derive from patient noncompliance, from failure to follow their physician's instructions to unwise lifestyle choices such as poor diet and inactivity. By surfacing actionable recommendations to patients in real-time we can really address the issue of compliance. And you are certainly starting to see some of this come into play with the intersection of wearable tech and creation of health-focused apps.
You seem pretty optimistic about where Healthcare is headed?I'm definitely optimistic. I don't think we can afford to wait for politicians to figure out how to solve our healthcare challenges. I hope they can but I'm certainly skeptical. I'm much more confident in the power of data leading us to better outcomes and a healthier world.