With consulting services across advisory, implementation, and managed services, we help businesses achieve data-driven CRM and business intelligence at scale
Data Services Tailored to Your Business
At Atrium, we have a team of certified consultants with deep expertise across Salesforce, Tableau, Snowflake, and other technologies you use every day. Our personalized approach ensures that your data strategy, platforms, and use cases are optimized to better serve your customers, support your teams, and meet your revenue goals.
Business transformation starts somewhere. We partner with you to identify problem areas and desired outcomes, prioritize goals, and advise on next steps using analytics, AI, and machine learning.
Analytics and Data Visualization
We know analytics tooling across Salesforce, Tableau, Snowflake, and many third-party data sources — especially what it takes to make data consumable, usable, and best of all, visual.
We can help you go from manual reporting and guesswork to automated recommendations, predictive capabilities, and insights that grow and update at the speed of your business.
We make it possible for you to leverage all of your data (not just some of it) by building powerful data visualizations, machine learning algorithms, and predictive models to enable your users.
Having the right set of technical skills and customizations in place to scale up and down with your needs is essential to ensure long-term success with the platforms you've already invested in.
Business Change Enablement
Change is difficult without a strategic partner at your side — to help you and your end users align, champion the benefits of streamlined processes and technologies, and succeed with training and adoption.
Powerful Business Outcomes Start with Data Strategy
Our services are designed to help you maximize the value of your everyday systems like Salesforce, Tableau, and Snowflake. However, the journey often starts with ensuring you have the right data strategy in place. Go beyond manual, complicated data collection and reactive processes with data strategy consulting services that make quality data insights a reality for your users and your data platforms. We can talk through the benefits of actionable, automated data analytics and AI with a data strategy that's as unique as your business.
Harness the Real-World Potential of Generative AI
Cut through the hype and understand the realistic possibilities of generative AI for your business. With in-depth knowledge and hands-on experience in generative AI techniques across Einstein GPT, ChatGPT, and other models, our team has the skills and expertise to create powerful generative models that generate realistic and high-quality outputs and, in turn, actual business value.
We specialize in the leading cloud platforms, particularly when it comes to keeping businesses ahead of the curve with the latest features, enhancements, and integrations for Salesforce, Snowflake, and Tableau.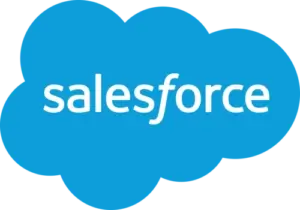 Our certified Salesforce consultants provide industry-specific strategy, implementation, and managed services across Salesforce Clouds and related technologies.

With the help of our Tableau consulting services, you can become data driven, enable growth, and streamline your business intelligence strategy.
With a team of certified Snowflake consultants, we make it our mission to unlock the full potential of Snowflake's capabilities and maximize the value of your data.
Let's discuss your goals and how we can help you achieve them with our personalized consulting services.