Business Change Enablement
You've built a digital solution for a reason: to drive long-term business benefits. Achieving that benefit requires end-user behavior change to adopt the new solution and process. That's where we come in.
Change can be hard, regardless of meaningful outcomes for your team, customers, and bottom line. Fortunately, when executed properly, a personalized approach to business change enablement serves to capture real business benefits: increased ROI, improved customer and employee satisfaction, reduced costs associated with inefficient processes, and more.
Those business benefits, though ultimately measurable and far-reaching across the organization, won't materialize unless there's sustained, widespread adoption of the new technologies and processes in place from the start. That's where having a strategic partner in your business change enablement matters most — to help empower you and your end users to get on the same page, champion the benefits of streamlined processes and technologies, and get the ROI you need through training and successful adoption.
What's Included in Business Change Enablement
At Atrium, we aren't only experts in the leading technologies. We also take the time and care to understand your business and unique use cases. Our team of certified consultants across Salesforce, Tableau, Snowflake, and related systems combine platform expertise and industry knowledge to put your technical needs into the right context to help you realize the value of your investments — from pre-launch to post-launch.

Evaluate the impact of the change on varied user groups and right-size the change enablement approach to meet the end user's needs.

Define the Change Plan that provides a roadmap for developing the assets and events to prepare, support, and sustain your users' behavior change.

Learning and Communication Asset Design and Development
Build the end user and influencer enablement assets (communications and training) based on the validated Change Plan.

Deliver the right-sized learning and communications with the right content, in the right channel, from the right people.

Influence Model Implementation
To shift and sustain new behaviors, the team must make it easy for executives, leaders, managers, and end-user champions to understand their roles and have the necessary assets.

Adoption Metric Tracking and Accountability
Empower leaders to track and manage change with relevant metrics. Regular metric monitoring enables success owners to tie end user behavior to project ROI.
Getting Started with Business Change Enablement
What's in it for you? Resistance management, sustained behavior change, successful rollout, ROI achievement, adoption metrics, and training assets — to name a few benefits. In order to empower our customers to succeed with business change enablement, we offer a variety of approaches.

Dashboard Adoption Quickstart
Our Dashboard Adoption Quickstart evaluates the impacts of change, defines adoption needs, and develops a roadmap to get you there. Deliverables include a high-level Change Plan, as well as a readout and recommendations to facilitate alignment and commitment.
Transformational change begins with a solid strategy, collaborates through technical design, and engages end users throughout the process to drive adoption and influence ongoing efforts. We see you through from strategy to long-term sustainment.

Relaunch activities involve first eliciting end user insights regarding blockers and opportunities, then bundling relaunch with new Salesforce or other technology feature(s) and assets that respond to blockers, and ultimately monitoring and sustaining relaunch with CoEs.

Our approach to data literacy entails visioning alignment through a best practices briefing and vision mapping workshops, followed by relevant data literacy assessments, target setting with HR and the business, roadmapping, and culminating in a POC implementation.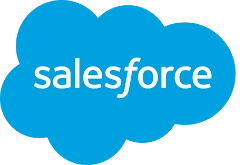 As Salesforce consulting pros and certified experts in CRM Analytics, the Salesforce Data Cloud, and all manner of industry and core clouds, we enable you to surface insights in the system where your users actually work. As your Salesforce certified consultant, we are equipped to guide you following best practices on Salesforce and your other systems that integrate with it.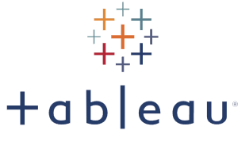 We pride ourselves on being the market leader in providing intelligent experience solutions on the Salesforce platform. As such, we combine CRM strategy, data science, Snowflake, and Tableau software implementation expertise to drive sustainable business intelligence solutions on the Tableau platform for businesses across all industries.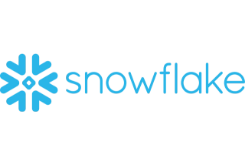 Our certified and experienced Snowflake consultants (i.e., SnowPros) — combined with our deep data science expertise and award-winning Salesforce implementation capabilities — enable you to use and optimize the power and flexibility of Snowflake's data cloud, with Snowpark specialization. We know how to best combine Snowflake with your existing systems, such as Tableau.
Let's discuss your goals and how we can help you achieve them with business change enablement.