The term "summer melt" is used in the education space to describe a phenomenon in which a student thought to be college-bound doesn't appear. Definitions differ based on the interested party. To the university administration, this vexing problem appears when a student pays their deposit (indicating they'll be attending) then either decides to attend another institution, or decides not to attend any college.
In any case, the result can be misallocated teaching resources, early-term course shuffling, and overall higher costs. From the perspective of social science, summer melt is the broad phenomenon of college-directed students simply not attending. One study indicated that between 10 and 40 percent of "college-intending students" melt away by this definition, with those in the lower- and moderate-income households being hardest hit.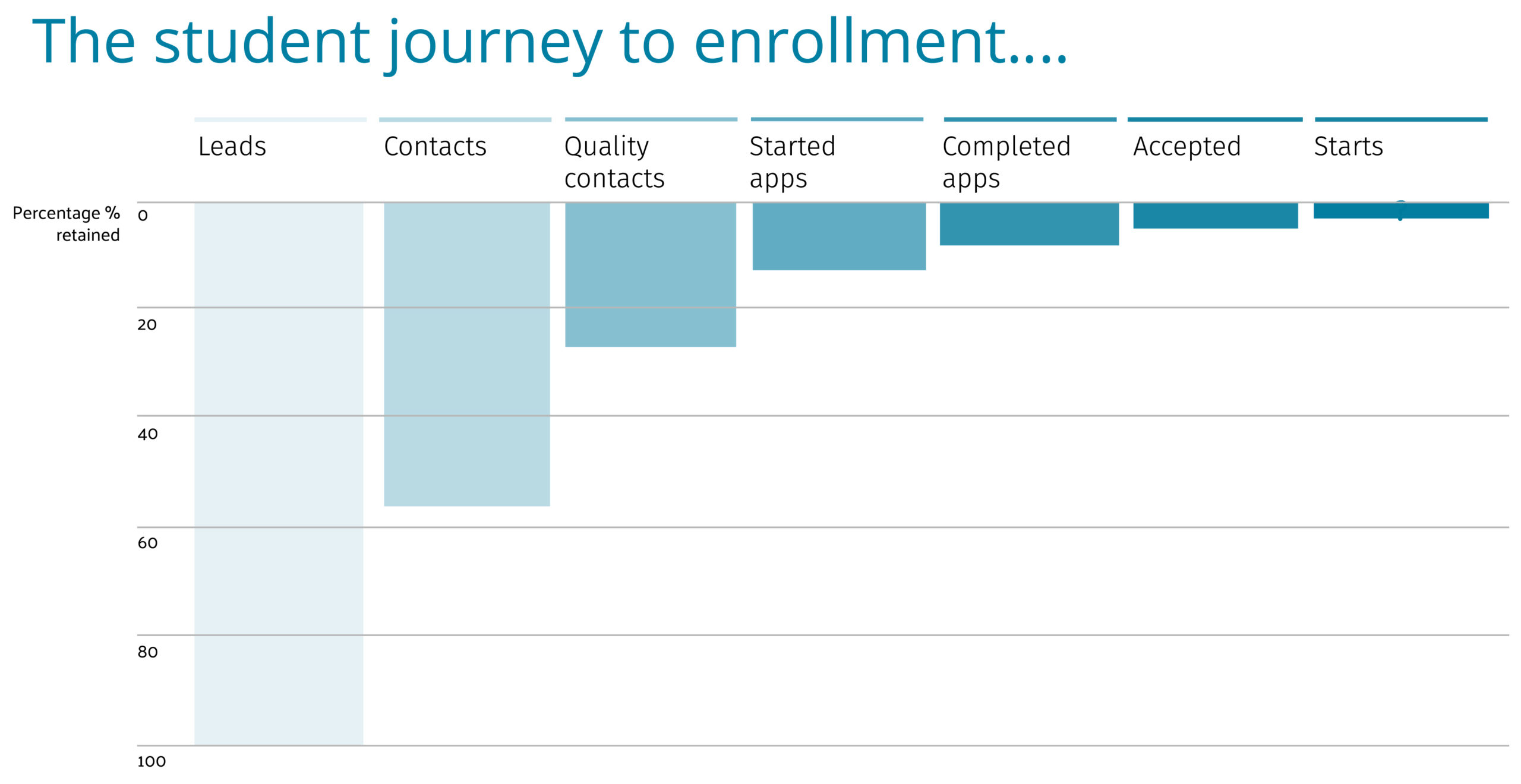 How AI Can Help Schools Save On Costs and Focus On Higher-Risk Students
Summer melt is prevalent enough to have driven a group of education researchers at Harvard to produce a handbook for responding to this phenomenon, with recommended actions for intervention. By building predictive models, schools can save on costs by intervening only with high risk students and by customizing the intervention.
But there is more to summer melt than just predicting it. Georgia State University has been a forerunner in the use of predictive analytics and AI to drive student success. In 2011, GSU decided to prioritize data analytics to assist in their solutions. They witnessed a 21% decline in summer melt by deploying a customized student portal to organize requirements, and building an AI-powered chatbot ("Pounce") that fields questions from students through text message. Students benefit from the on-demand access to answers they need, and enrollment advisors can focus their energies on advising.
Support Students Through Summer Melt and See Greater ROI with the Help of AI
So then what's next? Insights from one school don't generally transfer to other schools. Your students are a unique blend of backgrounds, motivations and behaviors. As more programs lean towards online delivery, student needs are going to change. Processes for acquiring leads, encouraging and enabling potential students to apply, and identifying optimal tracks/programs for students to succeed may differ substantially based on student characteristics and institutional goals. Supporting them with differentiated, data-driven strategies not only builds in efficiencies to the school's workflow, but also saves students valuable time and patience in their journey.
Potential efficiencies afforded by AI are not limited to the acquisition phase of higher education. Using data to make better decisions about student interventions can help drive retention and ultimately help more students to graduate.
Additionally, since many institutions front-load their expenditures towards lead generation, post-enrollment can lead to substantial organizational value add and ROI not possible in the acquisition phase. It's time to explore potential use cases, examples, and opportunities to use AI to enhance post-acceptance processes.
This is just the beginning.
Learn more about leveraging AI to streamline and elevate the student acceptance-to-enrollment experience by downloading our whitepaper Improving the Student Journey From Interest to Enrollment With AI.

Download