Authors: Molly Emmett, Ann Cisney-Booth, Matt McGorrey, Emma Jacobs, and Nate Van Roosendaal
Atrium's Cultivate program is exclusively dedicated to donating time and expertise to nonprofit customers and charitable organizations.
What types of efforts translate into time and expertise? Cultivate has three major focus areas: 1) technical expertise that we can offer in an at-cost project; 2) technical expertise that we can offer as an organization on a pro bono basis; and 3) either technical or traditional volunteerism.
Why volunteer now?
The arduousness of the COVID-19 pandemic is well documented. Employees, non-profits, and those served are all part of a world shuddering in the grueling continuity of the unknown. Consistent volunteerism can alleviate two of the impacts of the pandemic: isolation and non-profit organizations' struggle to stay afloat.
Volunteerism connects employees and their geographical or virtual communities. Volunteerism encouraged in the workplace also connects employees to one another and to the overarching professional entity.
In March of this year, more than one third of U.S. nonprofits were estimated to be sufficiently impacted by the financial strain induced by the pandemic to be at risk of closing in the next two years.
The hourly benefit of one volunteer is estimated to be $28.54; smart volunteering relationships for which the benefit of the time provided by volunteers outweighs the time and effort staff put toward training volunteers can mitigate that strain.
In early December of 2021, 18.9 percent of U.S.-based Atrians participated in a volunteer day. Atrians in India are planning volunteer opportunities for early 2022 as well. Below, Atrians across the U.S. speak to their experiences volunteering this December.
Atrians are spread across the United States and India. Below is one highlighted example of how our remote employees volunteered virtually and two other suggestions.
"The Trevor Project is the world's largest suicide prevention and crisis intervention organization for LGBTQ young people. It provides 24/7 crisis counseling through phone, text, and chat, an international community for LGBTQ youth at TrevorSpace, as well as additional service through advocacy, research, and education. According to Trevor Project estimates, more than 1.8 million LGBTQ young people seriously consider suicide each year in the United States. One Atrium employee volunteered virtually for a 3-hour shift to support LGBTQ youth. The risk of LGBTQ youth attempting suicide can be decreased by 40% by acceptance from at least one adult. A single volunteer can support more than 100 young people over the course of a year. This is support that they might not otherwise receive. You can provide this life saving support to LGBTQ youth also."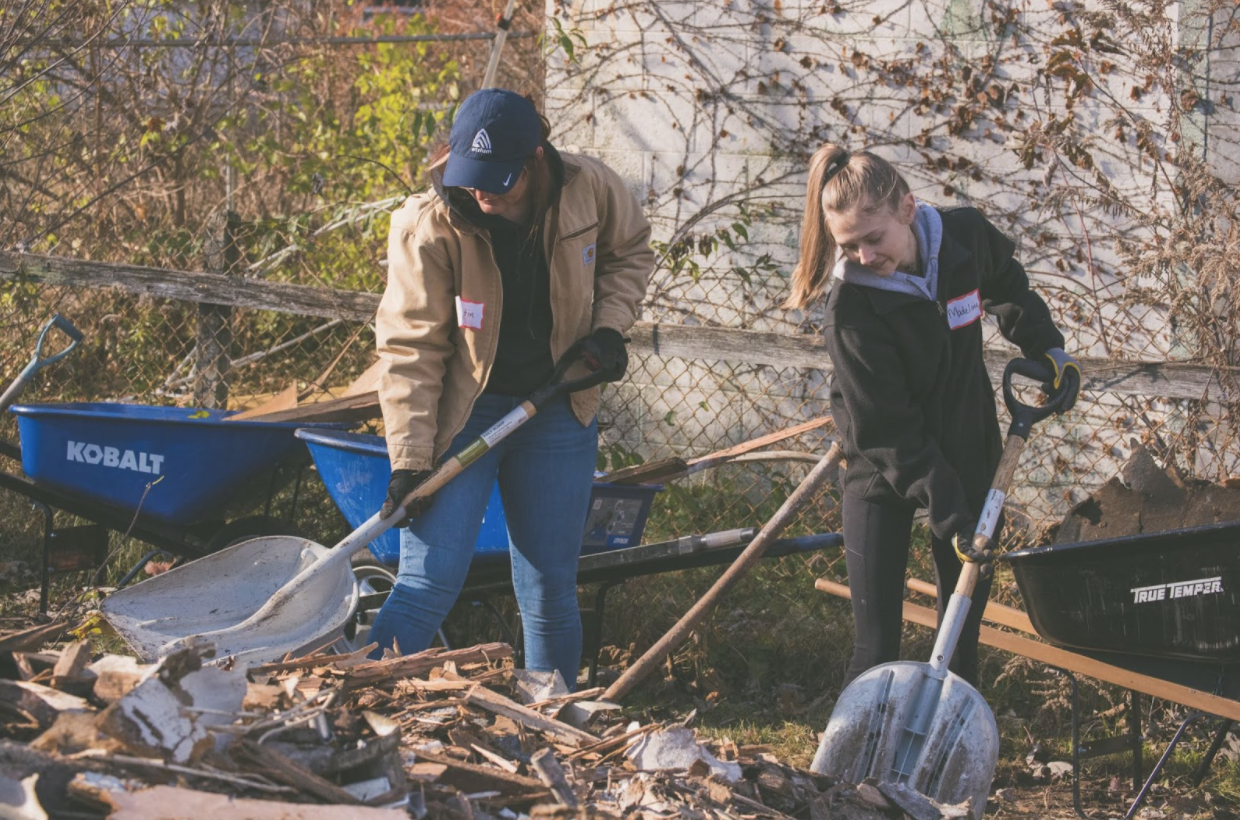 Visit The Trevor Project to find out more about becoming a volunteer.
Other Atrians who work remotely volunteered by cleaning up a local park and connecting with Lasagna Love, an organization that connects people with the means to purchase groceries and cook to people who are in need of a hot meal.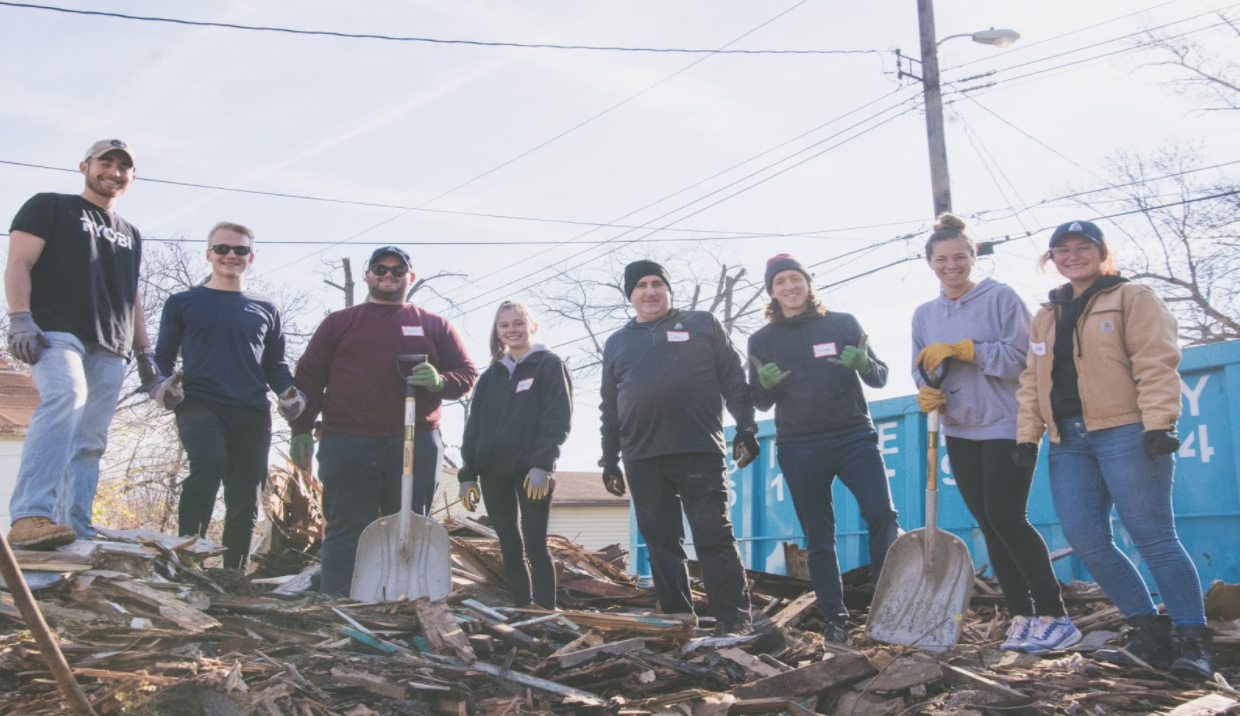 "Atrium's Indianapolis office chose to partner with NeighborLink, whose mission is to provide home repairs to low-income seniors and individuals with disabilities within Marion County. Eight of our Indy Atrians worked with volunteers from Neighbor Link to clear debris from a torn down garage on an elderly homeowner's property. The homeowner was getting cited by the Marion County Public Health Department and didn't have the means to do the work herself. The cleanup proved to be hard work for our Atrians – but that didn't stop us from having fun and bonding as a group along the way!"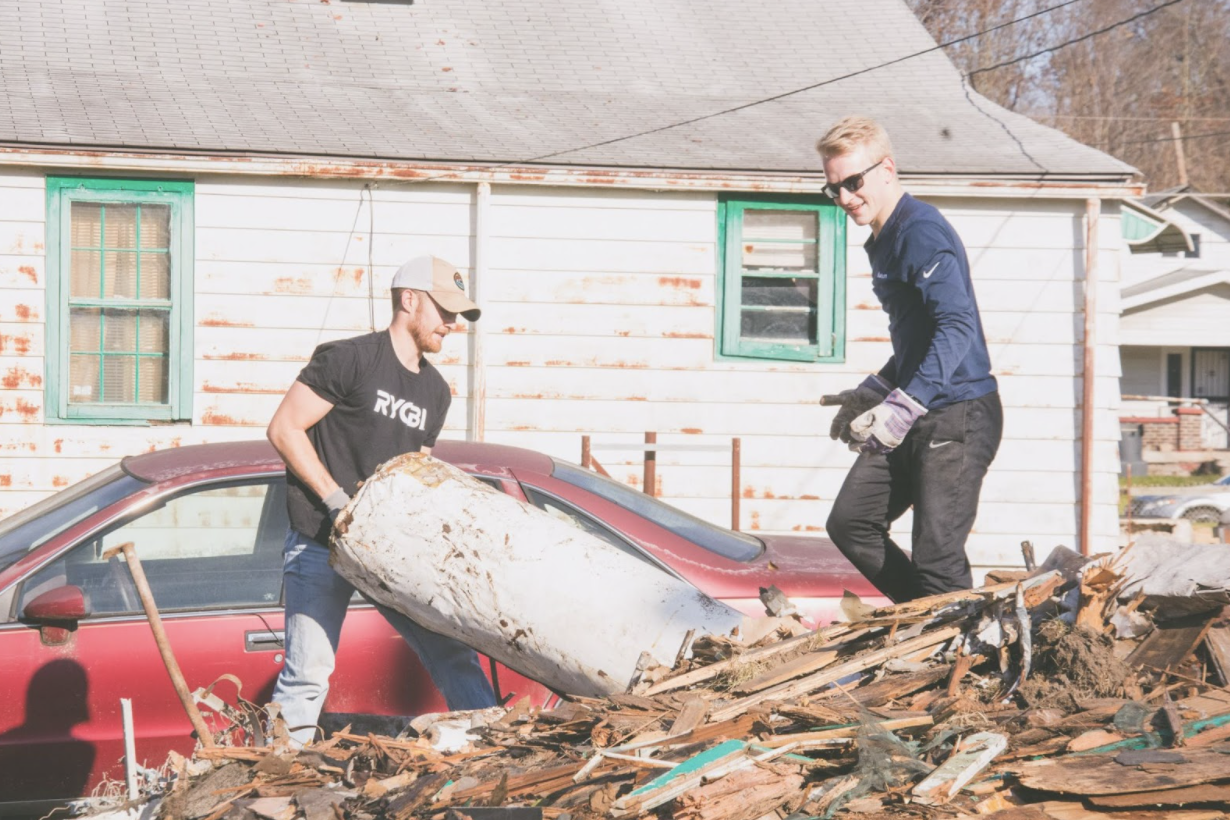 "For over 20 years, the Boise, ID area has participated in a holiday charity event known as 'Stuff the Bus'. Each year during the Holiday season, the local transit authority, Fred Meyer superstores, and the Salvation Army team up to collect gift donations for less fortunate families all over the valley. An average of 10,000 gifts are collected and distributed each year along with food donations to allow families and children in need to enjoy the holiday season. Five Atrium employees and their family members helped collect and organize gifts at two locations this year, receiving over 1,200 in a 4-hour shift. The generosity of those who donated was truly astounding as gifts poured in – sometimes by the cartload! It was a great way to spread holiday cheer and do our small part to make the season a little brighter for those who needed it most."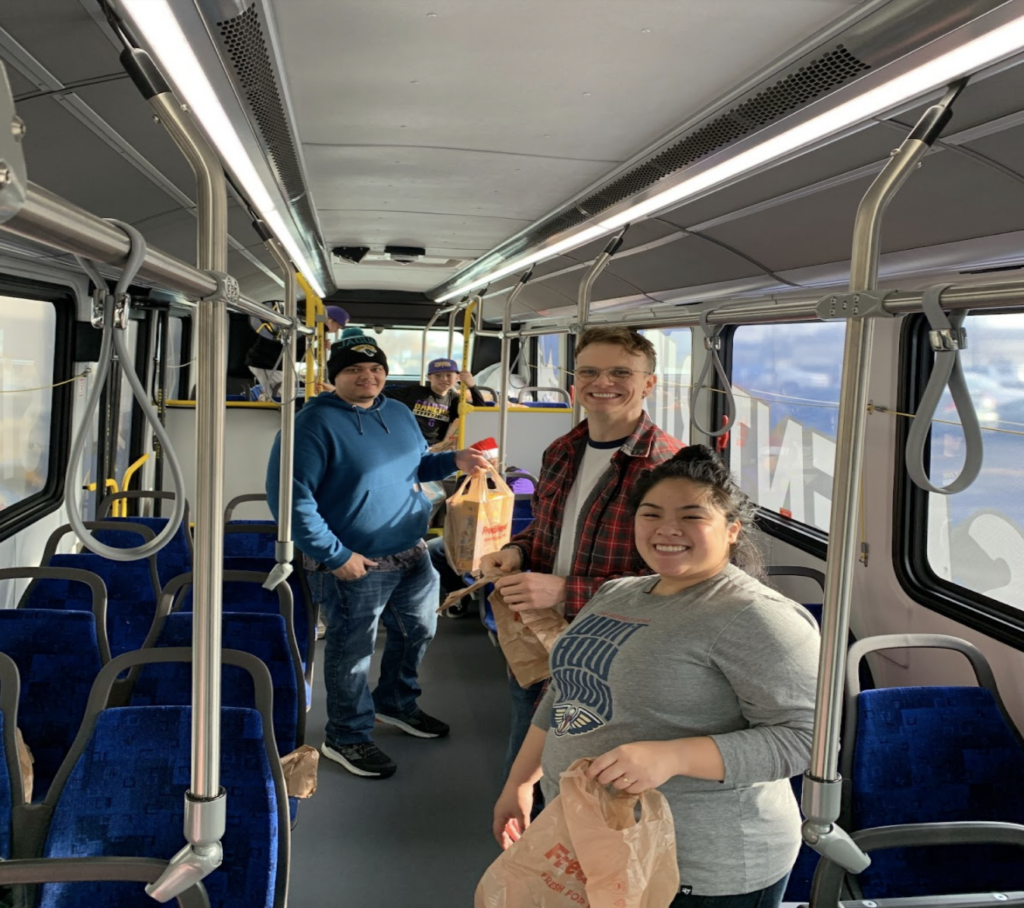 "Family Promise was founded in 2005 to provide a shelter program and begin tackling the issue of homelessness in Bozeman, MT. This organization is dedicated to working with the Gallatin Valley Community to develop comprehensive, holistic solutions for families facing homelessness. Family Promise provides prevention services for families who may be approaching a crisis, shelter if they become homeless, and stabilization efforts once they have found shelter and become independent. Seven Atrians helped clean one of the Transitional Housing units for Family Promise. The volunteers helped with an array of activities including raking leaves, trash removal, lawn mowing, patching holes in the walls, painting, and cleaning. The winters in Bozeman can be extremely cold, and we are so thankful we could contribute to keeping another family warm this winter."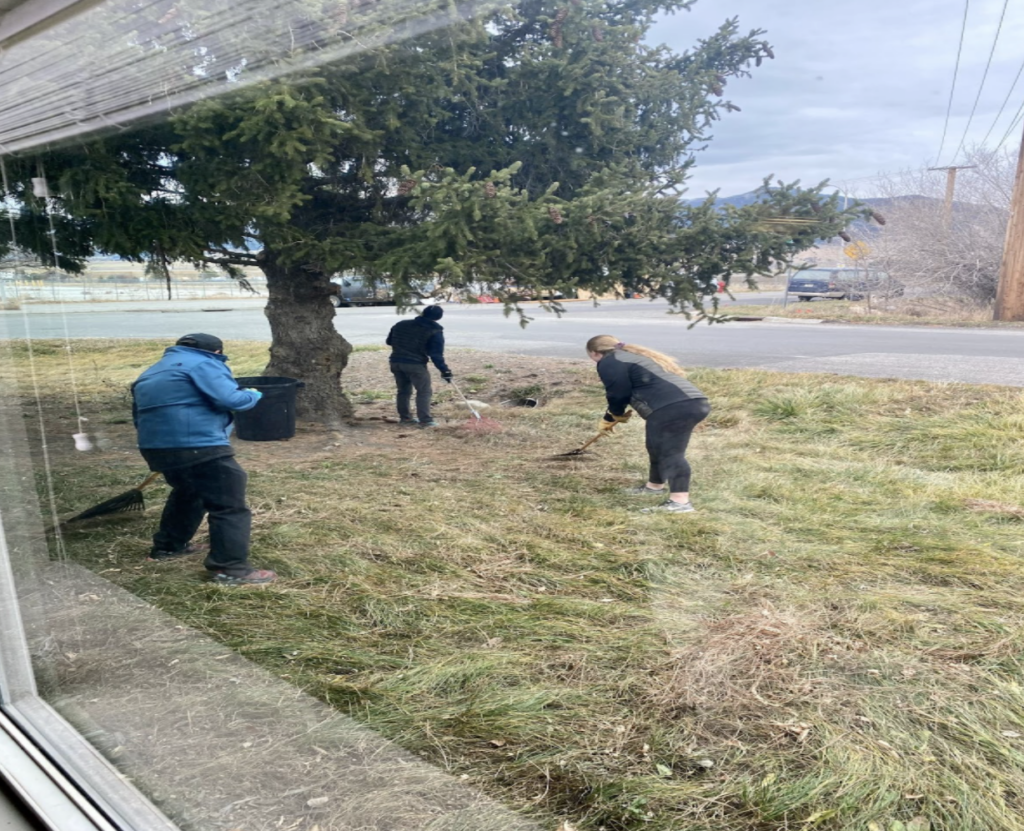 How does your company structure volunteerism? Do you have ideas for remote volunteering? Let us know and we'd love to hear your thoughts.