What's an average day at Atrium like for you?
The strategy team at Atrium is an interesting hybrid of business expertise and technical knowledge. Primarily, my day-to-day job is to take care of our customers. I am normally assigned to one or two projects. My role on projects is a mix of business analyst, assistant project manager, and comedic relief. When I am not doing project work I try to help build out Atrium's delivery methodology, help out with sales calls, or connect with my colleagues on the strategy team.
What brought you to Atrium?
I liked Atrium's approach to the market and I felt that the leadership team had a lot of integrity. My whole career has revolved around consulting, and as I was interviewing I found a lot of great firms in the Salesforce ecosystem. For me, I liked Atrium's size and potential to make a big impact in enterprise technology.
What keeps you at Atrium?
I keep learning new things, I like to be a part of growing something. Atrium's culture has kind of a quirky personality, which is a culture I am comfortable working in. Atrium is a place I can do work I enjoy while still maintaining a normal personal life. They also send me a lot of swag: mugs, t-shirts, and whatnot, which is nice.
Any secret talents or hobbies we should know about?
I recently started my own podcast, The Cloud Consulting Journal. My goal with the podcast is to tell the stories of the individuals and businesses in the Salesforce and cloud consulting business. So the podcast is my new hobby, and I am really enjoying it so far.  Tennis is another passion of mine. I took up the game late in life, and it has been a humbling experience to learn how to be a beginner at something. I like to read classic fiction, like Jane Austen or Thomas Hardy. I also read nonfiction books, usually about history or economics. My other talent is 7th grade math. I help my daughter with her homework, and I have become an expert at solving for x. A lot of life is just solving for x.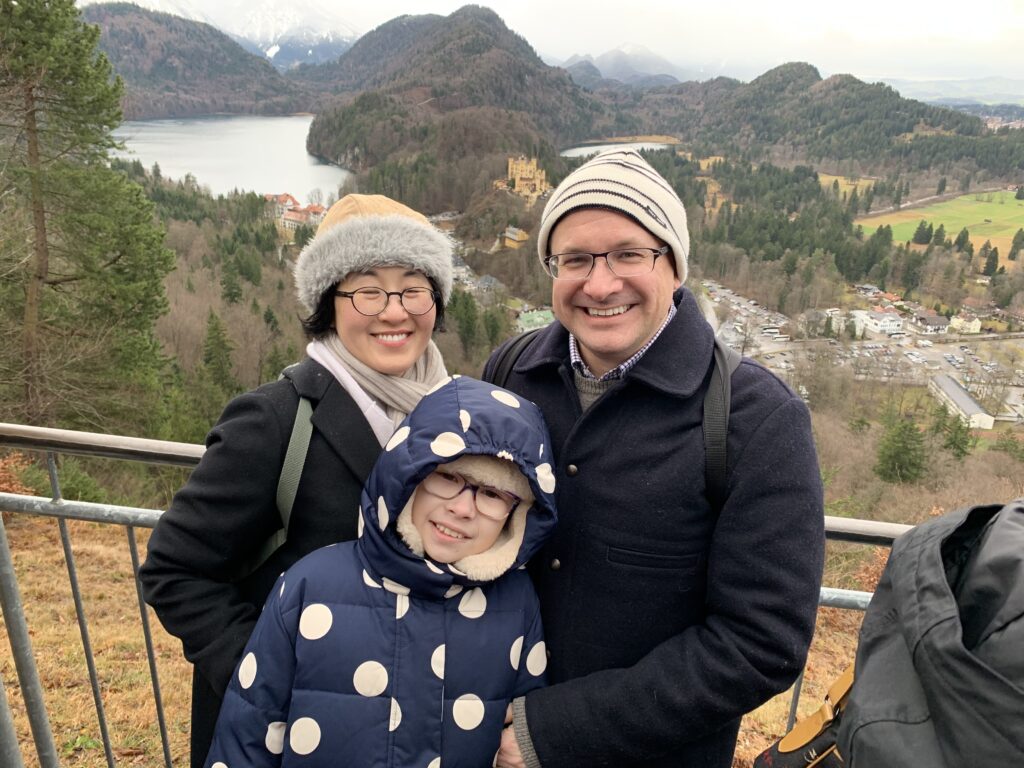 What are you working toward next in your career? Or a current project you're passionate about?
I tend to just do my work and if I see a great opportunity I dive into it. I enjoy solving problems and working with people that I like. What I hope for in my career is to to work on bigger and more complicated problems. Helping a business process leads or cases more efficiently, for example, is interesting. Helping a business truly transform, though, is even more interesting. The big, successful transformation stories are the most exciting. We feel that excitement when a caterpillar becomes a butterfly, or learn about the Beatles going from a bar band in Hamburg to changing pop music as we know it. I want to help organizations become butterflies and Beatles.
What's something you'd want our customers to know about Atrium?
We hear a lot about things like artificial intelligence and data science, but it's hard to separate the hype from reality. I feel like Atrium can bring to organizations the reality behind these technologies, while opening up the possibilities. As an industry, we are in the infant stages of adopting these concepts. These technologies tend to be over-hyped, which can lead to disappointment. The Atrium team is great at delivering reality, and setting up organizations for future success. We also have the best project managers in the business, which is a huge factor in having successful projects.
What's something you'd want new team members to know about Atrium?
At Atrium you can be yourself. It's a place where being a unique individual makes the whole team stronger. One of the core values of Atrium is diversity of thought. I see this value being lived out every day.
We're hiring! Find out more about joining our team.