Organizations typically have many different departments interacting with customers at different levels.
The marketing team promotes the brand to the audience through campaigns and helps get leads.
The sales team are responsible for bringing business to the company and have a major role in closing the deals.
The customer success team helps resolve the challenges faced by customers by handling inbound queries and proactively reaching out to customers helping them achieve their goals.
The finance team is responsible for the profitability and legality of the contracts.
RevOps is combining the efforts of sales, marketing, customer success and finance to maximize revenue opportunities. This collaboration needs a proper strategy to work and often involves the creation of a tech stack.
Through RevOps it will be possible for marketing to identify and target the most likely upsell opportunities. This will empower your customer service team with way more information than they've ever had when speaking with your customers, allowing them to create a hyper-personalized, deeply valuable conversation every time they interact with your customers.
The foundation for successful RevOps begins with a solid tech stack
The tech stack refers to the systems these departments use while working with a customer. Sometimes they are engaging with the same customer, but they normally work in silos and do not have the complete and appropriate information from other departments. A streamlined system helps close deals faster, provides a better experience to customers and guarantees a long relationship and quality to them.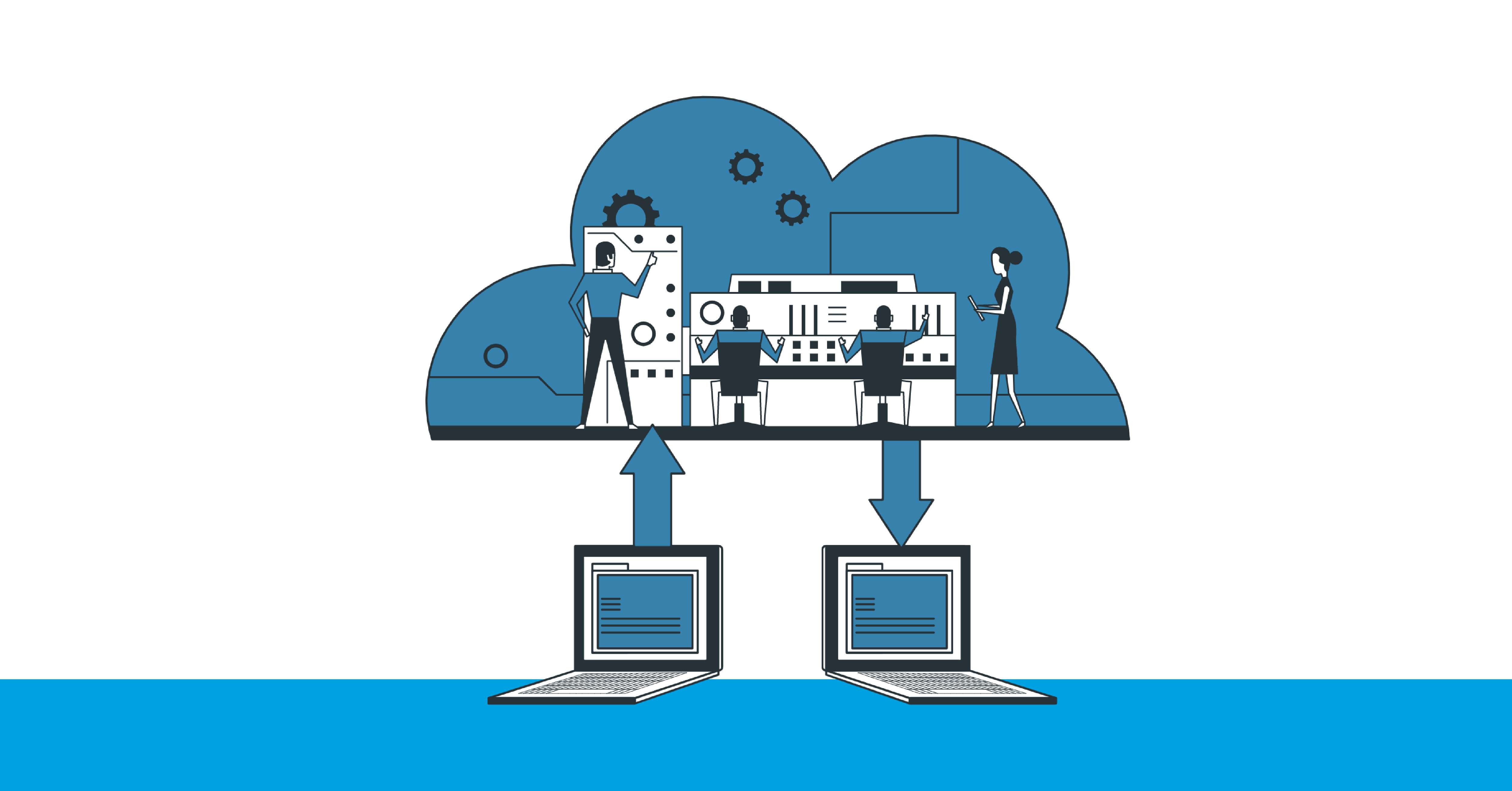 The accountability of these departments is also an important aspect when we talk about a connected tech stack. The governance team should ensure that these departments are focussing on their work while collaborating with each other. For example, whenever there is a sales team performing great and closing deals in an efficient and quick manner, organizations make mistakes to make them manage the deals and revenue operations which distracts them from doing their best work: selling.
The tech stack incorporates marketing and campaigning requirements to get the inbound leads. It then nurtures those leads, converting them to opportunities and starting the quote to cash cycle, integrating billing software or ERP to manage the orders until fulfillment. This basic customer information needs to be shared with staff from different teams who work in tandem. An efficient synchronization does not completely depend on the tech stack, but it uses it to a good extent.
Customer data is one factor that needs to be processed and integrated in such a manner that it can be easily available as a single source of truth over different spheres and also provide behavioral insights related to a customer. This kind of syncing and collaboration of data between teams is the key to having a strong sales tech stack, which is crucial for driving revenue and achieving sales targets.
Salesforce can assist with creating the right technology for you
The heartbeat of RevOps is CRM, but other tech should be built, such as marketing automation, sales enablement, sales automation, account management, customer happiness, quoting s/w, billing software and ERPs.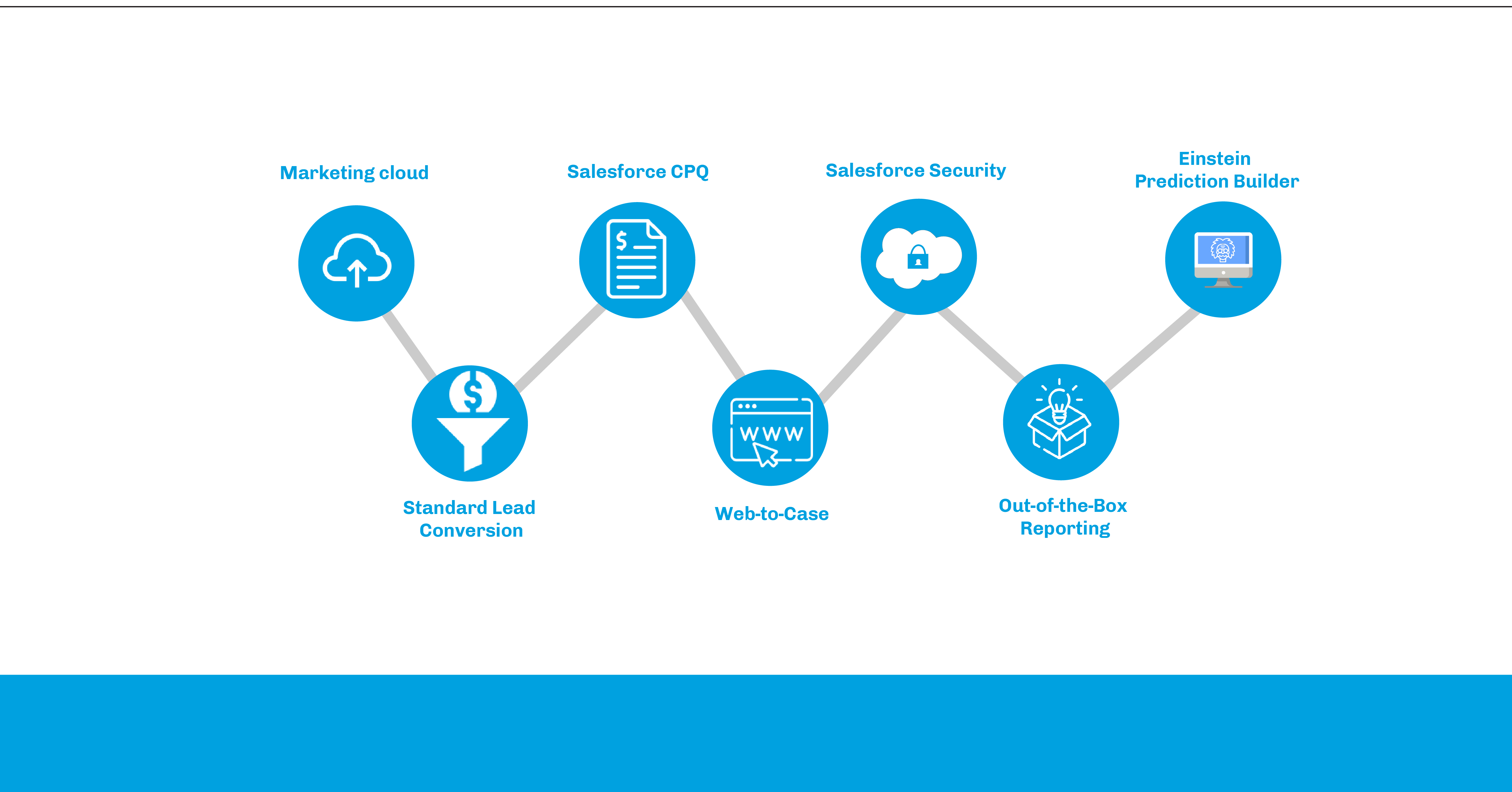 Salesforce CRM provides a whole ecosystem of different clouds working as tech stacks that assimilate information to a single place.
a)  Marketing cloud, Web-to-Lead helps marketing teams get inbound lead information and use a scoring engine that can help filter for more promising leads.
b)  The Standard Lead Conversion, which can be customized for specific cases so the Sales Team can work over the data with the appropriate stages aligning with the sales process of org.
c)  The Salesforce CPQ helps to resolve complex product offerings through configuration and pricing issues for the reps. Billing packages, Quote Templates, DocuSign and Integration with ERP helps reps and finance team to automate the billing and contractual terms over the deal.
d)  The Web-to-Case, Live Agent and CTI Telephony with customer 360 information on a single console helps customer support get the real time state of a customer and helps to close the inbound tickets faster. The digital experience portals over and above this adds another channel to get the customer challenges addressed through collaboration and self-service. This information automatically syncs into Salesforce.
e)  The Salesforce Security model helps to provide access to this information selectively to different teams, which can collaborate over different records through Chatter.
f)   The out-of-the-box reporting and dashboards with custom report types acts as a very significant part of RevOps tech stack to get the correct KPIs based on requirements for different teams. Adding to this, Tableau CRM provides YOY reporting and visualizations and standard charts to slice and dice data over different dimensions.
g)  The Einstein Prediction Builder gives the power of predictions and recommendations over the existing customer data, which can help sales and finance teams to target the correct customer in collaboration so as to prevent churn and cross sell and upsell.
We know that Salesforce can act as a single data master for all the departments. This also helps in achieving a simplified tech stack as lesser technologies are involved. But still the collaboration aspect between teams is missing which prevents an integrated buyer's journey for customers. So, there is a need to have a RevOps team responsible for creating and managing the workflow behind this tech stack. This team can be built by getting key operations talent from within the sales and marketing teams and organizing them.
A properly-managed tech stack can manage your workflows
Based on the collaborative requirements for different departments and taking a "customer first" approach, this RevOps team can strategize the collaboration between different departments over the tech stack to unlock more revenue potential, thus creating a workflow where teams at any time know about the data and when it needs to be processed. They are also responsible to prevent any friction between the different teams' interests.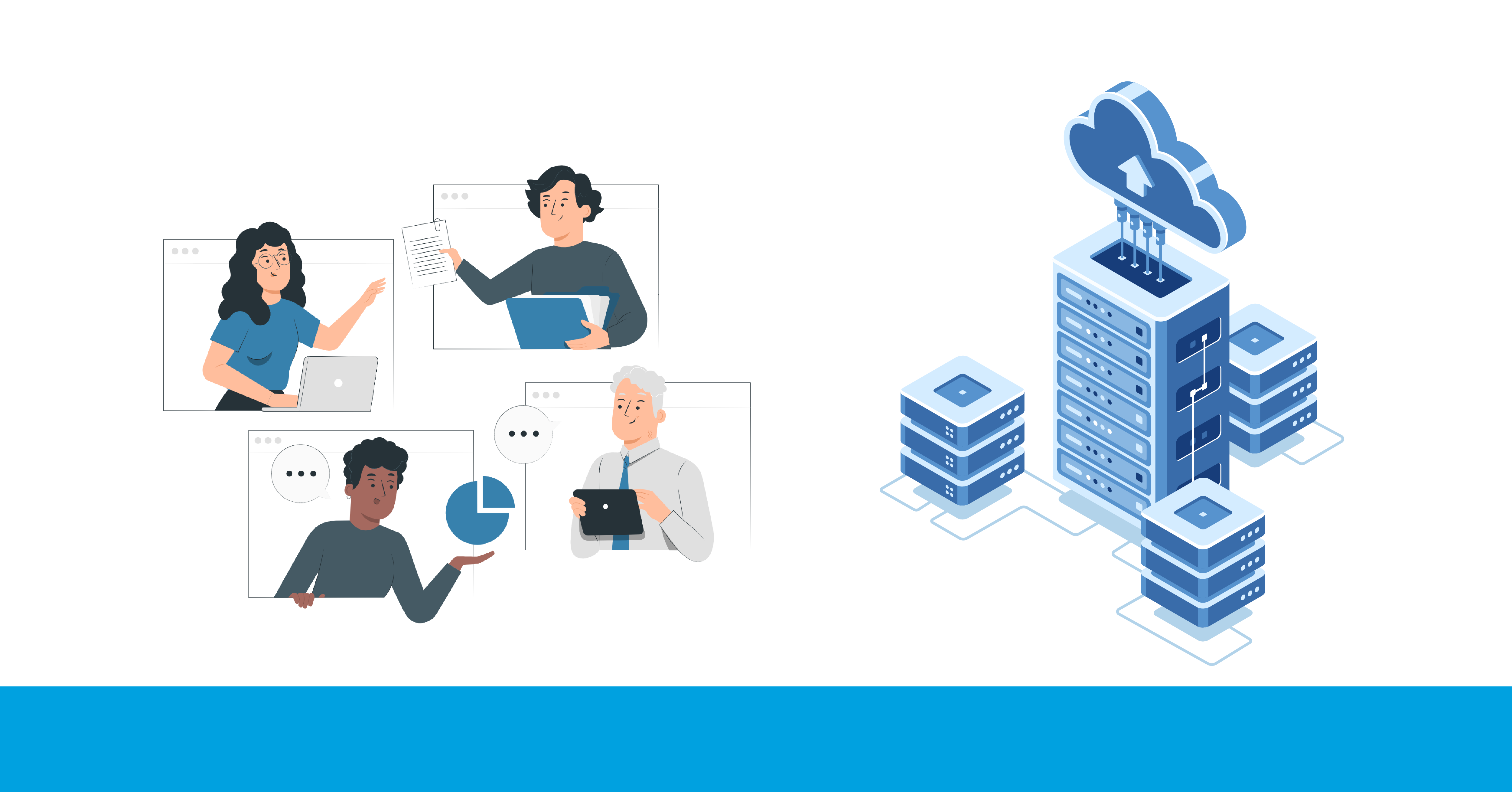 It is also important to research whether this tech stack needs to be altered or not based on changing requirements or the way the different team works. The regular audit over the tech stack and its workflow needs to be done and the RevOps team is responsible to adjust the processes and Techs. Considering a change in technology or process for up to three departments, you're fundamentally changing the day-to-day work for many of your employees. The different teams should not only be consulted during the process, but they should be educated over the utilization so that sales, marketing, and customer service integrate completely and seamlessly.
If you need help with your RevOps efforts, our Elevate Service is here to help.