INSIDE SALES William Wallace – September 24, 2019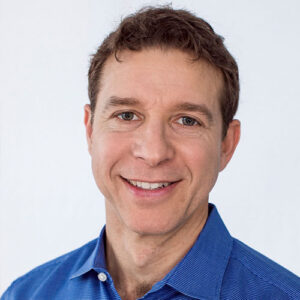 Q: You have an engineering background, Geoff — How did you find yourself in the position of sales leader and now a co-founder of a startup?
I'm an engineer at heart, though my role has been described as 'sales' for almost 20 years. For me, the draw of engineering has always centered around the practical application of math and design in the real world. In other words, how can we get ideas that should work, to actually work. I started in the workforce 25 years ago as a developer in the CRM space. My colleagues from that time will tell you horror stories about my code, but I eventually found my place as a facilitator of teams. I've spent the last few decades journeying through the evolution of CRM, and while the titles, companies and technologies have evolved, I'm still an engineer at heart, focused on what is possible when math and design are applied in new ways to CRM business models. And I'm more passionate than ever about enabling teams to drive outcomes at scale.
Q: Your other title at Atrium is SVP of Customer Engagement. What do you do in this role and how do you help your sales team in the position?
While our customer engagement team carries quota responsibility, we also carry responsibility for customer outcomes. A big part of my role is to help our team identify achievable customer outcomes during the selling process and to help make those outcomes repeatable across our customer base. As a team, we spend a lot of time developing and refining AI-enabled playbooks across industry verticals and business functions, which helps us to scale best practices across projects. We also work closely with Salesforce.com and our other technology partners to bring AI-enabled playbooks to market. Finally, we are always looking for ways to shorten our customer's path to value, and a big part of that is working with our architecture teams to identify accelerators that can shorten project lifecycles, such as our Data Factory architecture.
Q: What does Atrium do? How does it help your client's sales teams?
Atrium is focused on CRM business transformation, and we use AI as a key enabler for that. Much of the work we do is focused on delivering world-class digital experiences for our customer's sales, service, marketing and middle office teams using the Salesforce.com platform. The team at Atrium has been doing this for a long time and pioneered the concept of high-speed, agile CRM transformation a decade ago when Salesforce.com was becoming established as an IT standard. This methodology shift (waterfall to agile at scale) required new working models and skillsets across the domains of business and technology. Though it lacked a strategic focus on data. We're changing that now. We're over a decade into the enterprise technology shift from on-premise to cloud. And now Salesforce.com customers are asking, 'what's next?'. The answer is simple. We give our data a voice. We let it prescribe actions, not just in our selling motions, but across every one of our customer-facing functions. This requires a new shift in methodology and skill set. It's not enough to blend business and technology expertise. We must now blend business strategy and Salesforce.com expertise with data science.
Q: AI is such an interesting and rapidly growing field — Where do you see it going in the future and how will it enable sales organizations (once again) moving forward?
It's a fun question, but the temptation with AI is to think magically. We really focus on grounding the conversation in the here and now. We spend a lot of time educating and focusing our clients on business value that can be realized now, in 90-day increments. What AI tools lack today is contextual awareness, particularly with unstructured data. This is the greatest challenge. So when we think about the roadmap for enterprise AI, it's important to start with well-defined contexts using structured data, i.e. lead conversion, opportunity scoring, forecasting, customer churn risk, etc. This is all achievable now, along with the ability to develop action frameworks based on predictive insights. We also focus on helping companies to build trust in their data, and we do this with transparency via analytics that show the efficacy of our predictions and action frameworks. The next phase is to improve upon this by expanding AI awareness within context-specific domains using unstructured data, i.e. emails and voice transcriptions that can be applied to our prediction and action frameworks. From that point, we can layer in bots to offload highly repetitive tasks. I believe this is where we will see the enterprise space focused for the next 3-5 years.
Q: How would you describe your culture at Atrium generally and specifically regarding the sales team?
Accountability and trust are essential. By placing responsibility for customer outcomes in the hands of our sellers, we empower our customer engagement team to be more than just a sales team. We empower and expect our team to be trusted advisors and leaders for our clients. This is a high bar, and we're fortunate to have an incredibly talented and experienced team with a blend of sales and delivery experience.
Speaking more generally, we recognize that we are operating in a space that is new. We are still in the early-adopter phase of enterprise AI, but we've already seen the early mover advantage significantly tilt the playing field in favor of those who have invested. However, this also means that both we and our customers are on a steep learning curve. Therefore we must have a culture where learning and diversity of thought are core values. We never know from where, or who, the next great idea will come. We keep our organization as flat as possible, provide opportunities for everyone to have a voice, and focus on learning from each other.
Q: Do you have any philosophies that you adhere to?
I think there are a lot of styles and methods that work well for sales approaches. The most effective approaches I've seen blend strategic selling and solution selling, though the engineer in me has a bias for the solution side. More than anything, we always have to evaluate whether we're having the right conversation with existing and prospective customers. We're not selling price-based commodities, we're building partnerships.
Q: What's your favorite sales movie(s)?
In this context, I'm going with Moneyball. What Billy Bean and Bill James did for the Oakland A's in 2002 changed the game of baseball, and all of sports, forever. It was nothing more than blending strategy with statistics and data. I look at the outcomes they achieved and I see those possibilities for all of our customers.
——
William Wallace is a sales veteran and journalist with years of experience in such diverse realms as High-Performance Computing, Big Data, education software and SaaS products. When not hunting for the next sales/business opportunity, he is a self-professed foodie and published writer with an abiding passion for all forms of expression.