With so many exciting changes in the AI and machine learning space every day, it helps to have a powerhouse group of analytics pros to support our customers and our teammates. With architects, consultants, data scientists, and more diverse specialties on our team, we asked our analytics crew to tell us about their everyday experience on the team at Atrium.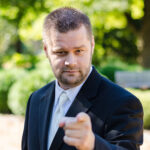 Working on our Analytics team feels a lot like your first real job out of college. You feel and know you are surrounded by awesome people with a wealth of knowledge, and that makes you feel like you possess these qualities as well. But then you quickly realize that you have a lot to learn and your team is your teacher.

I think with any great job, the thing that gets me most excited to come to work are the people. We have a super smart, experienced, fun team of individuals assembled on the Atrium Analytics team, and it's awesome to know that every person on the team is pulling their weight (and then some) on our projects.
In addition to that, I love the combination of designing something and then bringing it to life, with the ability to make meaningful impacts on our customers' businesses and on our users' experience. When I started working in analytics 20 years ago, there was no option but to go out to a "reporting system" somewhere and view a report that was probably based on yesterday's data. To be able to embed in-the-moment insights in the context of how people are doing their work and have those insights meaningfully drive decisions is really exciting to me.
Alec Davis, Analytics Sr. Consultant

Being on the Analytics team is like being in a traveling circus. Each of us has our own little specialty, it's fast paced, and there's never a dull moment.
What gets me excited to come to work in the morning? Getting the chance to learn something new from the team that I didn't know the day before.
Doug Weinheimer, Director of Pre-Sales (aka the Tableau CRM Wizard)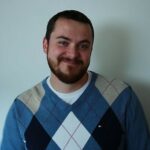 A haiku:
Wake up in the morn
Put on my wizard costume
Make the SAQL go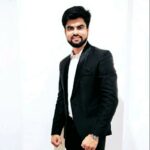 What gets me excited about coming to work in the morning? Learning opportunities, challenges, good team dynamics — and Atrium is a place where I get all three.

I love the team! Everyone in the crew is eager to help, whether it's answering a quick question on our team chat or jumping on a "party line" video call to work through a development wall. They are also the type of people I'd love to grab a drink and conversation with outside of work… and I do! Challenging work is rewarding for a lot of reasons. Being able to laugh and have a good time with your team while on that journey makes it especially rewarding.
Interested in joining the Atrium team? We're hiring! Check out our open roles here.