Each year, Atrium makes a dedicated effort to find and hire exceptional college graduates across the country to participate in its Luminate program. "What's the Luminate program?" you ask. Who better to answer that question than those who just went through it?! Four college graduates who were hired as some of Atrium's newest employees and recently completed the Luminate program have agreed to participate in a panel to discuss their experience and answer a few questions that future applicants and college graduates may have. 

Meet the panel!
Kristin Mangan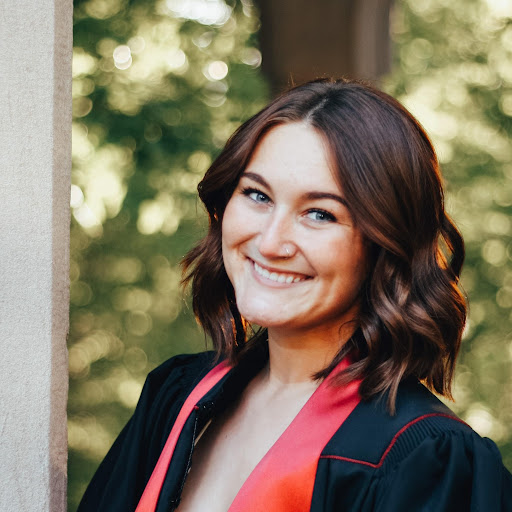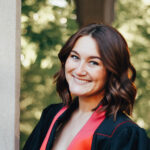 BS in Informatics with minors in Human Centered Computing and Public Health from Indiana University Bloomington, Class of 2021
Interests at Atrium: Strategy and Analytics
Interests outside of work: True Crime podcasts, reading, yoga, and photography
Garrett Shuman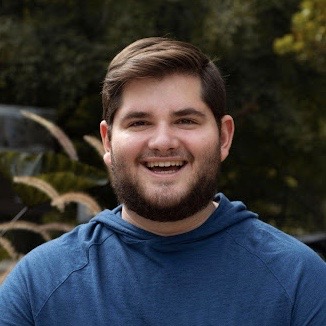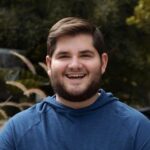 BS in Computer Science with Certificate in Informatics and Minor in Music from Indiana University, Class of 2021
Interests at Atrium: Architecture
Interests outside of work: Singing, cooking, hiking, bike riding, and listening to music
Nick Burkland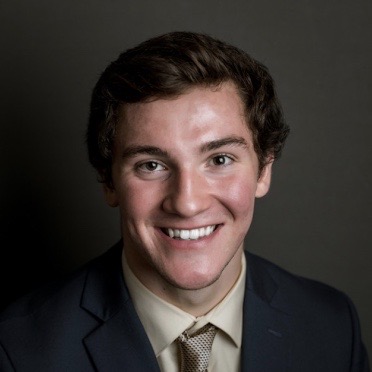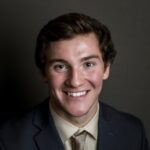 BS in Computer Science with minors in Mathematics and Business from Indiana University Bloomington, Class of 2020
MS in Information Systems from Indiana University Bloomington, Class of 2021
Interests at Atrium: Data Engineering, Data Science, and Analytics
Interests outside of work: Walking dogs, fitness, financial markets, and books
Nate Van Roosendaal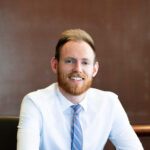 BS in Industrial/Organizational Psychology with a minor in Business from Brigham Young University – Idaho, Class of 2018
MBA from Boise State University, Class of 2021
Interests at Atrium: Strategy, Analytics, and Data Engineering
Interests outside of work: Music production, hiking, cycling, and spikeball
How would you describe Atrium's Luminate program?
Garrett: The Luminate program at Atrium is a 10-week-long training program made up of recent college grads from across the country. Throughout the program, Luminates learn about the inner workings of Atrium as a consulting firm, the skills required to be great consultants, and work towards earning multiple Salesforce certifications, all while becoming acquainted with Salesforce as a whole. Luminates also get exposure to all areas of the business and experience a sense of community with other Luminates/coworkers. Each Luminate is given a mentor to help guide them as they start their time at Atrium.
To allow for the greatest amount of learning during the 2 months, the program is composed of the following elements:
General Company Training & Independent Learning: During the first month of the program, you hear from company founders and directors about the mission and history of the company, the different departments to work for, and how Atrium defines and achieves success. You're also given time and resources to learn about the different technologies used in the company and begin working towards earning certifications that prepare you for future projects.
Deep Dives: Over the course of the Luminate program, in-depth information sessions were offered for each of the four main teams at Atrium (Strategy, Analytics, Data Science, and Architecture). Luminates were asked to choose two teams to focus on for these deep dives, which would coincide with short assignments to engrain what was taught in the deep-dive sessions.
Luminate Mini-Project: In the last half of the program, Luminates were split into teams of 3–4 to work on a mock consulting project. Heads of the program acted as stakeholders at an insurance company that hired Atrium to help implement Salesforce and optimize lead configuration. Luminate teams competed against each other to see which consulting team could best serve the client and implement a Salesforce Org that met the Insurance company's requirements.
Personally, my Luminate experience exceeded all of my expectations. As a computer scientist, I have already dedicated myself to being a lifelong learner. I could never have imagined how much I would learn and grow in just my first few months at Atrium. From getting my hands dirty with Salesforce, to learning about key consulting skills, it is clear the company cares about the growth and success of their employees both personally and professionally.

How have you adjusted from life as a college student to a full-time remote employee?
Nate: When Atrium announced that I would have the choice to work remotely when I started in June 2021, I admittedly felt a little anxious about doing so, especially as a new employee. As an Organizational Psychology grad, I certainly knew of the value and difficulty of creating an environment for highly efficient teams, collaboration, and strong company culture. Would I miss out on those things and feel disengaged if I worked remotely? Would my onboarding and training experience be hindered because I wouldn't physically be in an office? Thankfully, all of my questions and doubts were put to rest when I started. Atrium is not a stranger to remote and virtual work, having office locations in Montana, Indiana, and India, with many employees working remotely in other locations. So it wasn't much of a stretch for the company to pivot and become a fully-remote workforce. In 2020, the company doubled down on its effort to be employee-focused and rely on the core values of Initiative, Authenticity, and Diversity of Thought.
As a result, participating in the Luminate program was a highly engaging experience. The company leadership was very proactive and provided clear guidelines and expectations about our work, assigned multiple mentors and managers to talk with and learn from regularly, and conducted interactive virtual training sessions. They also provided opportunities for our cohort to connect virtually and get to know each other, despite our various locations. All this and more left me feeling connected and fully capable as a new employee.
This isn't to say that remote work is easy. Each remote employee still needs to be disciplined and organized, and they need to take initiative to be able to stay on top of their work and fulfill expectations. Thankfully, my remote education experience in graduate school (an experience similar to many college students in 2020-21) laid a solid foundation for my ability to work autonomously and effectively collaborate in virtual teams. 
Overall, my transition from student to employee has been a seamless one, due in large part to the care and consideration of Atrium's leadership and the educational and professional experiences I had previously. The company's founders have stated they hope to bring new hires into their offices again soon, but it's clear they are able to make the best of any situation.

As a recent college graduate, what was your experience joining Atrium? And how would you describe Atrium's Culture to someone who has never heard of the company before?
Kristin: I believe that your senior year could be the most important of your college career. I always looked at it as a great way to find more of your professional and personal interests, and build those essential relationships with professors and other professionals in your field of interest. However, with the pandemic taking the world by storm, it was extremely difficult to build those relationships virtually in my last year. There was both a physical and mental distance between my professors, classmates, and I, and it was difficult to feel connected with them. I kept this in mind as I prepared for the transition from college to the working world. In full transparency, I feared that working remotely would feel the same as finishing off school from behind a computer screen. However, almost immediately, Atrium proved this to be false. 
Everyone at Atrium welcomed us with open arms and made it extremely clear from the first day that we could always reach out to anyone with any questions regarding the job, the consulting industry, or just to chat. The company culture is truly what makes Atrium so unique. There are virtual happy hours, a multitude of chat rooms dedicated to different hobbies or topics for Atrians to contribute to, fitness challenges, organized coffee chats, a mentor program, and more. Atrium's core values are Initiative, Authenticity, and Diversity of Thought. They are greatly demonstrated through the countless opportunities to get involved in the company. The Cultivate Program empowers Atrians to make a positive impact by donating time and expertise to nonprofit customers and charitable organizations whose missions align with Atrium's core values. Atrium also ensures to give their employees a voice in a variety of ways, including a quarterly culture-pulse survey and allowing us to write blog posts to be shared across the company and online. I feel extremely lucky to be a part of a company that values its employees as much as Atrium does, and I can't wait to see where everyone in my Luminate class lands!

Now that you've completed the Luminate program, what are you most looking forward to while working for Atrium?
Nick: From day one I have used the expression "I feel like a kid in a candy shop," because there is always interesting and challenging work being done. Whether the work involves developing some bleeding-edge ML models or piecing together the right data for a dashboard, there is no shortage of it. My goal is to be able to contribute meaningfully to these projects, which means right now I need to continue focusing on developing better data skills—ranging from integration, to SAQL, and everything in between. I know that taking the time to learn these skills now will prove invaluable in the future as Atrium continues to be a game changer in the consulting industry. 
Outside of day-to-day responsibilities, I look forward to contributing to the great culture at Atrium. To me, contributing can take the shape of being a mentor to future Luminates or participating in key initiatives within Atrium such as Cultivate or Diversity & Inclusion, or even something as simple as keeping an open schedule to allow fellow Atrians to reach out if needed. The culture was one of the many reasons that attracted me to Atrium, so preserving it for future employees is something I am definitely excited about. 
Find out more about our Luminate Program.