The Acquisition
There was some exciting news in the BI space last week. On Monday of last week, Salesforce announced its intent to buy BI and data visualization giant Tableau for $15.7 Billion US. The deal is targeted to close sometime in Q3 of 2019. This is Salesforce's largest acquisition to date and dwarfs the $6.5 Billion MuleSoft acquisition in 2018. Once the deal completes, Tableau's Seattle office will become Salesforce's second biggest office with approximately 2,400 employees.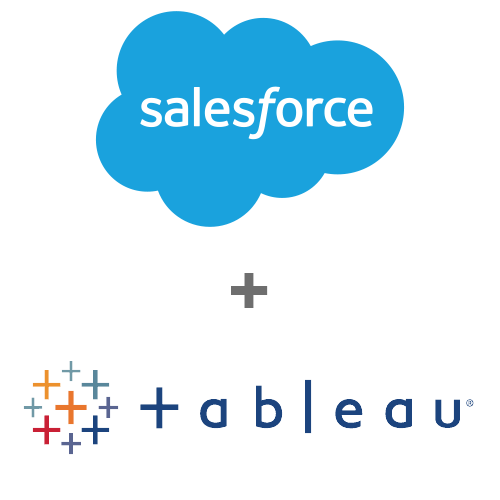 Why It Makes Sense
The purchase of Tableau is the most recent in a series of significant investments from Salesforce in analytics, AI, and integration companies over the last 6 years. Salesforce acquired Edgespring in 2013 which became the foundation for Salesforce Wave (Now Einstein Analytics). In 2016 Salesforce bought AI provider BeyondCore which became the foundation for its Einstein Discovery AI product. In 2018 Salesforce purchased Integration powerhouse MuleSoft. There are clear synergies in these purchases. MuleSoft gives access to data to feed analytics, AI, core CRM, marketing and service clouds. Einstein Analytics makes AI discoveries more useful by providing a way to visualize and explore AI insights. All the tools combine to further enhance Salesforce's product stack as a whole. Salesforce has made impressive investments and improvements to ensure these products work seamlessly together with its core CRM and service offerings, and to ultimately provide a best in class platform for delivering what we at Atrium refer to as the Intelligent Experience (more on that in a bit).
But why Tableau? Doesn't Salesforce already have a capable BI and visualization tool in Einstein Analytics? The answer is yes. However, while there is significant overlap in Einstein Analytics and Tableau, there are gaps in both offerings that are filled by the other. For Instance:
Tableau leads in "On Premise" analytics commonly used for back-office and mid-office focused solutions.
Tableau allows for easy connectivity to common on-premise data sources, without having to build complex integrations.
Tableau has a number of Industry-specific solution accelerators (Finance, HLS, Manufacturing, etc). While Einstein is making inroads into industry-focused templates, their more mature templated apps tend to be functionally focused (Sales, Service, Marketing, etc).
Tableau lacks true AI/ML capabilities, like the kind available in Einstein Analytics Plus through its Discovery functionality.
Einstein Analytics was developed to work seamlessly with the Salesforce platform. Tableau was not specifically developed to exist within the Salesforce user experience and requires customization to do so.
Tableau lacks the Salesforce action framework found in Einstein Analytics. This has always been a key differentiator for Einstein Analytics as it allows users to take "direct action, in the tool" on their findings with Einstein.

What does it Mean?
But what does it mean that the world's #1 CRM provider and #1 BI and visualization tool provider will soon be one and the same? It's still early, and Salesforce personnel are under a "quiet period" making details hard to come by, but some implications are already clear.
Given the significant differences in product architecture, it is likely that Einstein Analytics and Tableau will both exist as separate products in the near-term. It's too early to know exactly what Salesforce's product roadmap for Tableau and Einstein will look like, but it is likely there will be a convergence of some, if not all, product features over time. I expect we will be hearing a lot about that roadmap at Dreamforce this year. One thing the purchase of Tableau does show is that Salesforce is committed to the BI and analytics space. Furthermore, Salesforce believes in continually improving its products so expect to see continued, significant investment, and improvements in their BI and analytics offerings.
Implications for the Intelligent Experience
At Atrium we view analytics as one of the key enablers of what we call the Intelligent Experience. The Intelligent Experience is about delivering better outcomes by leveraging data-driven insights and recommendations via AI and analytics across all customer-facing functions. Ultimately, it's about providing better results and a more effective, productive, and engaging experience for employees, customers, and partners. This requires thoughtful planning to map outcomes to people, actions, data, and systems.
The Tableau acquisition provides Salesforce with data hooks for accessing back office data and systems without the need for expensive integrations. Specifically, Tableau provides simplified access to on-premise (non-cloud) data stored in legacy data stores, which will progress Salesforce customers down the path of unlocking ERP to improve customer experience.
There is no doubt that Tableau will become another tool in delivering the Intelligent Experience on the Salesforce platform. But which tool should you use, Einstein or Tableau? We can look at the features that differentiate Tableau and Einstein Analytics for guidance on which to select for a specific situation. If customer intelligence, actionable CRM analytics, and predictive capabilities are the primary requirements, then Einstein is the tool of choice. If the primary use case is solving for personas that are focused on back-office functions or using on-premise systems, then Tableau makes sense.
The Salesforce platform will continue to evolve and advance. New tools, capabilities, and features will become available. However, while tool selection is important, it is only one variable in solving for the Intelligent Experience. In the end, building engaging, transformative analytics solutions will require the same focus on people, business flows, and KPIs whether the tool is Einstein or Tableau. A great analytics solution will enable the right people, with the right information, at the right time. We are confident that is one thing that is unlikely to change.
If you need help getting started in your analytics journey, or want to learn more about the Intelligent Experience, Atrium.ai can help.