One of the key differentiators of the Atrium team is how we value our talent, part of which comes from our college hire program known as Luminate. As the name suggests, the recruits, or "Luminates," are a group of graduates who have passed through rigorous interviews and are then given a chance to develop and enhance their skills by learning from industry professionals. This program allows Luminates to go through training which helps them grow their skill sets and excel professionally as well as personally. 
Starting a new job, especially right out of school, is a time filled with lots of nerves, excitement, and change. That first day you walk in the door, you don't know exactly what to expect or what to do. Our Luminate training was conducted entirely remotely due to COVID-19, but despite that, it was as smooth as can be, thanks to the guiding support of our senior mentors here at Atrium.
Luminate Training: the Journey From the Beginning

It started on September 14, 2020, with virtual onboarding. We met our team members and each one of us was assigned a "buddy." These buddies are members of former Luminate classes, who have gone through the program and now can help lead us through it with zero friction. It was a great way to make newcomers feel comfortable. We had regular connects scheduled with them throughout the training process, to provide guidance to us each step of the way, be it technical or non-technical.
After a seamless onboarding, our official training started with a well-designed and organized instruction plan. The training consists of the following segments:
Salesforce administration
Tableau CRM
Quality assurance
Salesforce development
With each of the above segments containing:
Sessions
Assignments
Doubt sessions
Assignment review sessions
How were these components aligned so that we got the most out of them? To make the learning as productive and comprehensive as possible, we followed a clear strategy.
Also, weekly Q&A sessions were set for the whole Luminate class with Sandeep Singh, our General Manager, where we discussed our questions and put forth our suggestions and feedback for the training. These frequent meetings helped to build a virtual friendly office environment.
Sessions
The experienced senior consultants took some time out of their busy schedules to conduct virtual sessions to explain the main concepts, and then demonstrate some real-time, challenging, hands-on problems and solutions.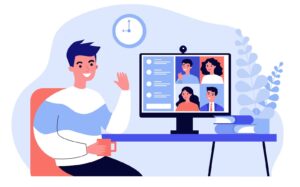 Source: Getty Images
Assignments
After these sessions, we were provided with the recordings to help us if we missed anything during the live broadcast, and also to review the concepts at our own pace. These were followed up by some brainstorming assignments which consisted of some real-time project scenarios with deadlines. These assignments helped our minds tune up to the speed required while working on projects.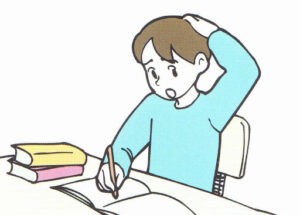 Source: Assignment Tutor Help
Doubt Clearing Sessions
It was obvious that while applying the learned concepts we would encounter some doubts. Here's an example of one that I struggled with: How is it that coverage of test cases is low, even if I have followed each and every method to write test class? It's been said that we should learn from the mistakes of others, so following that, we had common doubt clearing sessions wherein our diverse opinions and different doubts were discussed, which would help us to understand and learn things more effectively. From there, if we still had any doubts, we could always reach out to our buddies or anyone within the team. After all, Atrium is truly an open environment where anyone is willing to help.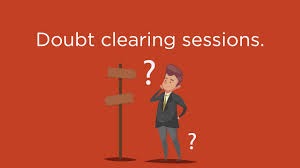 Source: PiLearn
Assignment Review Sessions
This was always my favorite part: the review sessions for the assignments. During these, we got to know various tips and tricks. Writing code or creating projects in college was much different than working on business projects. We have to follow many conventions and standards, and we learned a lot during this training.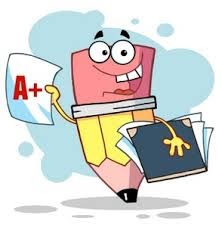 Source: clipart-library.com
By now, you've gotten a feel for the experience from my perspective. Let's hear from some of my Luminate peers on what they think about the program!
It was good to see such well organized virtual training. Kudos to the effort of all trainers who gave their time despite their busy schedules.
One interesting part is that the assignments that were prepared by our trainers were also reviewed by them, which helped us in understanding where our analysis went wrong. Also, not only during the session but even outside of it we could always ask for help from any of the trainers. We could also submit our queries in a "doubt sheet" where we would receive the answer on the same day. Recorded sessions also helped us in case we could not attend the session, or needed a refresh.
Overall, the experience was really good and it was definitely the perfect example of how virtual training should be organized.
As much as we'd have liked to be together in person, current times demand a virtual experience from onboarding through training. Despite that, there was no difference in the level of practice of the virtual learning environment between trainers and students. Throughout the Luminate training we were taught the basics, and then given scenarios that would focus on hands-on work, which helped tremendously in learning. Virtualization of training had its own advantage, as we were able to ask technical doubts all in one place, and received individual attention when it came to assignments review. Additionally, the training recordings gave us the option to go through the sessions again at our own pace, which proved incredibly helpful.
Learn more about Atrium's Luminate program!