Authored by Emma Jacobs & Matthew McGorrey
What is culture?
Coaching Culture. Toxic Culture. Positive Culture. A quick Google search for "company culture" illustrates our modern business media's creativity in the way they describe culture. In my experience, culture is the most common backstop when assigning blame at a disgraced organization, or when giving praise at a successful one. This observation often leaves me wondering, what even is company culture? Is it something that needs to be developed, or does it mature on its own? How linked are culture and success? Do leaders and executives set company culture, or does the rank and file of an organization define it?
It's easy to get bogged down into the culture metaverse. Perhaps one of the best ways to make sense of company culture is to view it through the lens of a leader. The Harvard Business Review article "The Leader's Guide to Corporate Culture" asserts that leaders have two primary levers at their disposal when evolving their organizations: strategy and culture. While strategy "provides clarity and focus for collective action and decision making", culture is much more elusive and ambiguous as it is "anchored by unspoken behaviors, mindsets, and social patterns." Simply put, culture is the "tacit social order of an organization."
The COVID-19 pandemic put many corporate cultures to the test. Without the ability to grab lunch with coworkers, mingle around cubes, or otherwise interact with employees, many organizations have seen their culture become diluted as they transition to a hybrid or fully remote working model. One potential driver of this phenomenon is the lack of a strong sense of a shared belonging that an employee feels toward their employer. 
As an employee, if you feel like the work you do matters, that you have a voice, and that you are connected with your leaders and peers, then you have probably made the transition to hybrid/remote work seamlessly. However, if what you really enjoyed about your work was the people and not the job, then the pandemic ripped away what made you feel attached to your place of work.
I can confidently say that this is NOT the case at Atrium. I feel I have a voice, that my work matters, and that I feel a "home-y" connection with my fellow Atrians.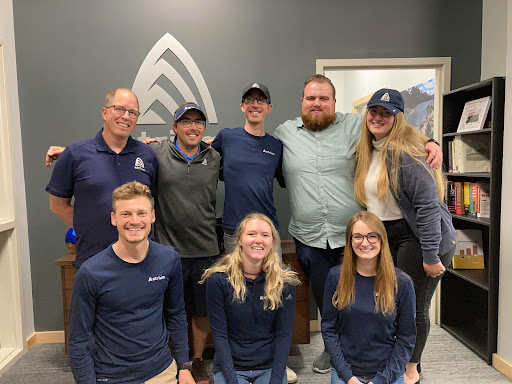 How has Atrium nailed culture?
Ever since its inception, Atrium has always focused on putting its employees first. In order to grant flexibility to employees, Atrium took a hybrid approach to the work environment.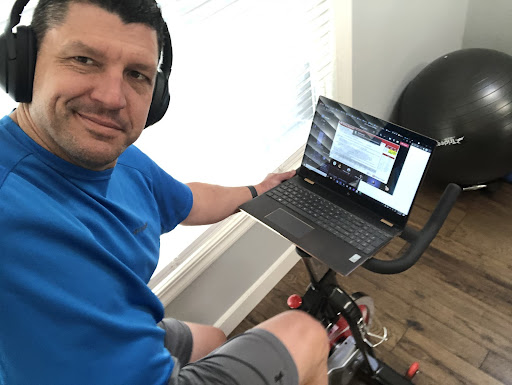 Pre-pandemic, a majority of employees were already working fully remote and others could come into one of our two offices open at the time or work remotely if needed. This underlying flexibility and balanced approach to the workforce helped set us up for success when it came to fostering a positive remote culture in the midst of the pandemic.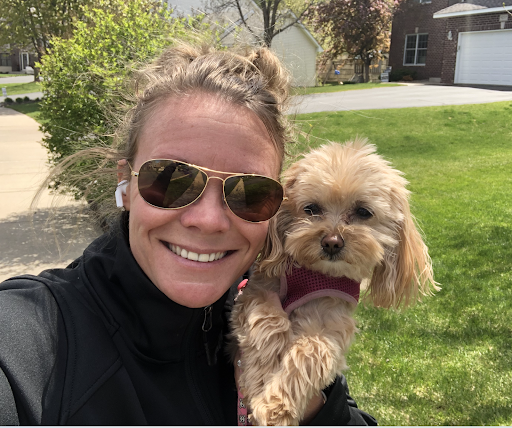 To take it one step further, we have continued to see an upward trend in growth with customers, the types of projects we work on, and even our workforce during the pandemic. This tremendous growth in our workforce, fueled primarily by college hires, has driven us to continually search for innovative ways to get people excited about getting involved in our company's culture.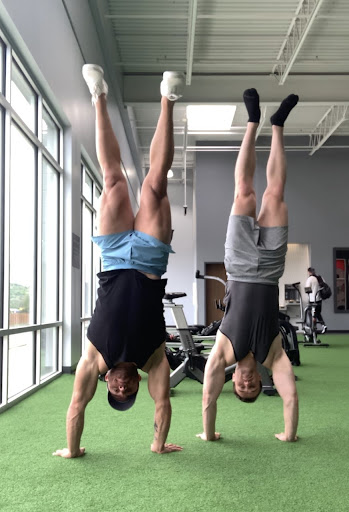 It goes without saying that the essence of our culture is the people. We recognize that our employees aren't just influenced by culture, they create it! In Jim Collins book Good to Great, he emphasizes that it is critical to continuously ask, "First Who, Then What." We believe it is critical to get the right people on the bus first and then chart how we will engage everyone's diverse skill set. Bringing in a diverse group of talented people that understand the significance in actively contributing to and creating our culture drives a sense of belonging and reinforces that we are all working towards one common goal as a company – enabling our clients to be successful.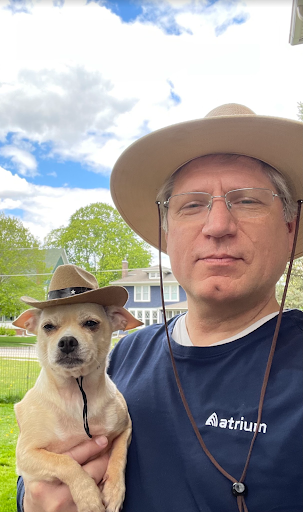 Instead of looking out purely for their own success, we want our employees to build each other up along the way, which ensures that everyone wins, including their work teams and our entire organization.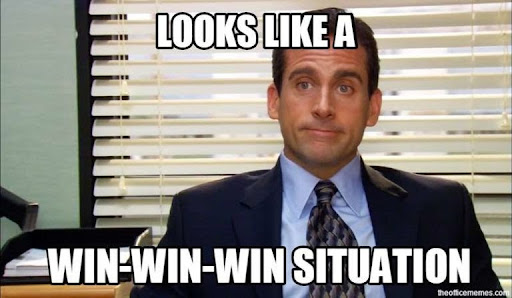 Up to this point, you might have the impression that Atrium's culture is just the natural by-product of our employee's relationships and mindsets. While that is definitely part of what defines our culture, there is absolutely a more concrete and conscious component to culture as well. As mentioned in the previous paragraph, you can't just throw employees with different professional backgrounds and different geographies into a Google meeting room and automatically expect them to gel together. For example, if you separate your internal calls by geographic location and time zone, you may open the door not only to miscommunications, but to separate cultures developing as well. As a company leader, you must take the time to purposely develop programs and practices that cultivate the same sense of a shared belonging across all of your diverse workers.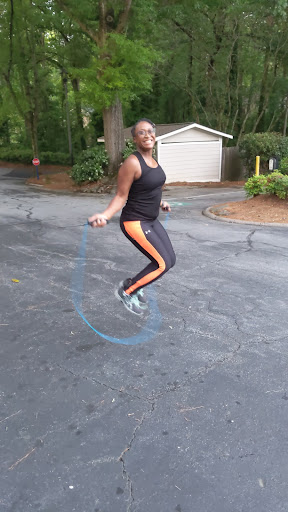 As an employee at Atrium, I can attest that Atrium's management, culture crew, diversity and inclusion council, and employees in general, do a phenomenal job in organizing internal meetings and coming up with programs that prevent cultural silos from forming. For starters, all employees attend the same all-hands biweekly company call, regardless of geography, timezone, or department. This allows our employees to stay up to date on what other teams and offices are doing, and lets you feel connected to their successes and failures. 

Another way Atrium increases employee exposure across disciplines is by placing Atrians on diverse Move Me Monday teams. This program aimed to not only get our Atrians working out and raising money for cancer prevention, but also to encourage our Atrians to cheer one another on. This support resulted in Atrians around the globe getting off their butts and exercising on Mondays, whether they were on the Appalachian Trail, in Jaipur, India, or across the United States.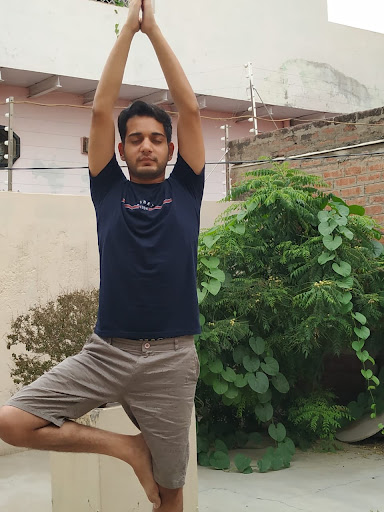 Advocating for healthy cross-functional connections within the company leads to a greater sense of belonging and trust. We recognize the importance of giving people with different backgrounds and personalities a chance to feel connected. One initiative created to accomplish this is known as Coffee O'Clock meetings where two newer employees are connected with two veterans from both Jaipur and the U.S. This activity allows each individual to share their unique history with new colleagues outside their immediate teams.
Individuals looking for another way to get involved can choose from a variety of "traditional office" activities that span multiple different interests through events like Pub Trivia, Happy Hours, Fantasy Football Leagues, and more. Just this past month, three of our college hires from the Luminate Program took initiative to organize a Fall Kickoff Happy Hour. Fall drinks and treat recipes were sent out ahead of time, and employees were asked to share their consulting experiences on the call. At Atrium, everyone has the opportunity to work with the culture team and get involved to help create Happy Hours or run with their own culture initiative. We want to grant every Atrian the opportunity to have a say in where we are driving our figurative 'bus'.
What's next for Atrium culture?
As the pandemic dwindles and we begin transitioning back to a hybrid working model, we must ask ourselves, "How can we continue to foster and sustain an environment that allows our culture to thrive?" Our culture will grow, adapt, and change as our company expands; making it imperative that, first and foremost, we continue to prioritize getting and keeping the right people on the bus. Moving forward, we can't overlook the transition back to in-person offices. We need to strike a balance between sticking with what has made our virtual culture so powerful while also allowing our regional office cultures to grow and prosper.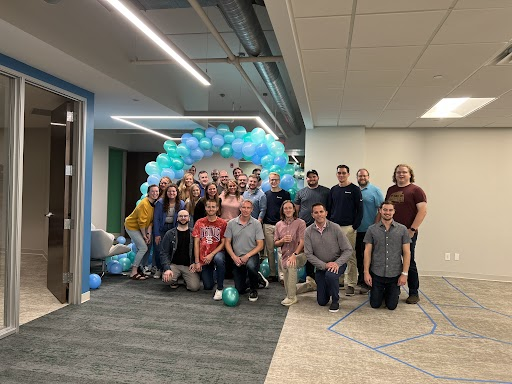 Our offices and regional hubs must find creative ways of keeping our employees engaged and connected. This isn't just up to our official office managers, it's really up to ALL of our Atrians to take the initiative to speak up and act when they have an idea that can advance our culture. Our end goal is not to be recognized as the Salesforce Implementer with "xyz Culture," but instead to be perceived as a company with empowered employees who feel connected when they come to work each day, whether it's in the office or online. 
Does Atrium sound like a place you belong? Join our team!