One of the most significant differentiators of the Atrium team is our talent — part of which comes from Luminate, a program for recent college graduates that provides real-world consulting training and experience. The Luminate program helps recent grads with varying degrees of experience learn what they need to successfully compete and deliver in the technology ecosystem today. Luminate participants earn multiple Salesforce certifications, learn the core fundamentals of AI and machine learning, and much more for both their benefit and our customers'.
"The real value of Luminate is the training we give our brand-new-to-the-workplace hires. No one majors in consulting in college. They major in computer science, statistics, business, etc. Grads come out of college with really good knowledge in their major. Luminate focuses on giving them the skills to apply that knowledge and work with customers in a consulting environment so they don't have to learn it in front of the customer," says Doug Surfleet, our Director of Solution Delivery, who leads the Luminate program.
"This benefits our hires by allowing them to go into customer meetings with the confidence that they know what to do, grow quickly, and be able to take on more senior roles quicker," says Doug. "For our customers, they get extremely bright project members who have been trained in the latest techniques from academia, but also have been taught how to be a consultant. They provide out-of-the-box thinking and challenge your status quo to deliver a better solution for you."
We spoke with 2019 Luminate alums to learn more about their experience in the program, their passions, tips for customer success, and what advice they have for future Luminate participants.
Tell us a bit about yourself. Where do you live? What's something we'd be surprised to learn about you? What kind of projects are you working on now?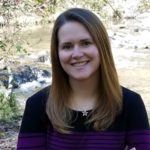 Growing up in Montana, I spent a lot of time camping, fishing, and planting roots at the Helena baseball fields with my family. Though employment opportunities have pulled me away from Big Sky Country a few times, I'm proud to call Bozeman, MT my home. I attended Montana Tech (Butte, MT) for undergraduate studies, where I met my life partner, and we landed in Bozeman for graduate school and careers in academia at Montana State University. We spend our summers hiking and road-tripping to National Parks, and the cold winters nestled inside with our pet bunnies, watching trash television, reading, and building LEGO.
I joined the strategy team at Atrium last June through the Luminate program, and have since worked as a QA Engineer and currently serve as a Business Analyst.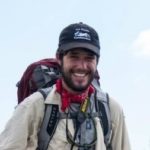 I grew up along the Colorado front range before moving to Bozeman, MT for graduate school. Since getting my masters in statistics and joining Atrium, I have worked my way back down down to Colorado, where I currently live. I enjoy the outdoors, doing activities such as tennis, skiing, and hiking. However, I am also a huge nerd and love playing board games, video games, and Dungeons and Dragons with family and friends. Currently I am doing data integration and analytics work at a financial institution.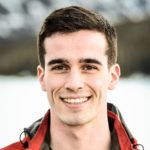 Born and bred in the mountains of Alaska (in Indian Valley, just south of Anchorage), I found myself in a not-so-different part of the country for college: Montana State University. I originally applied for MSU's Music Technology program, when I was aspiring to be a recording engineer/artist, but pivoted to get a degree in computer science.
Although I still love music, my most recent hobby has become paragliding. When I'm on the ground, I'm working with Atrium as a data scientist with one of our largest clients. Currently, I am building a product-group classification system using Salesforce's Einstein Intent.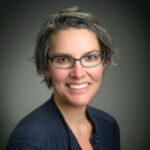 I've lived in Montana for the past 15 years, but I grew up in Denver, CO and for a time lived in Florida, Philadelphia, New York City, Massachusetts, Belize (as a Peace Corps volunteer), and Chile. People would probably be surprised to know that before becoming a statistician, I worked in the photography department of Vanity Fair magazine, created the education program at a Belizean marine reserve, took kids backpacking and rock climbing in the Montana wilderness as a wilderness guide and teacher, and worked at a newspaper in Santiago, Chile.
I have a masters in science education and statistics and I'm drawn to data science because I get to work in many different industries with brilliant people (and obviously I like variety!). I've worked with several engaging customers at Atrium with a focus on helping them integrate predictive analytics into their businesses. Currently I'm the project manager and analytics lead for a project with a financial company.
Prior to Luminate, what did you study? For those of you with professional experience, what kind of role(s) did you have before joining the program?
Casey: I have three Bachelor of Science degrees in Environmental Engineering, Mathematics, and Statistics, and a Master of Science degree in Mathematics. Many, many years ago, I worked as an environmental engineer within the mining and oil and gas industries, and still maintain my engineering license to this day. Later on, I taught mathematics at the university level for almost seven years before making the career shift to consulting with Atrium. The soft skills I picked up along the way have played a huge role in my transition to a Strategy Consultant.
Noah: Before joining the Luminate program I studied statistics and anthropology. A lot of my work involved statistical consulting by providing advice on data analysis, survey and experiment design, data visualization, and data collection/measurement. I have also been fortunate to get hands-on experience doing anthropological field work such as archaeological surveys, excavations, and ethnographic work.
Elias: I joined the Luminate program directly out of college (receiving my BS in CS) and had been focusing on machine learning and software engineering techniques in a number of my courses. I also received a minor in mathematics, which gave me a good foundation for advanced machine learning algorithms. Outside of my courses, I was working as a programmer, developing an automated test framework for a government application. That real-world experience combined with the courses I took was a great stepping stone for joining Atrium.
Laurie: I have degrees in comparative literature, science education, and statistics. I am fluent in Spanish and spent my college years reading Spanish literature and studying Latin America. I developed my love of outdoor education at Outward Bound and carried it to the Peace Corps, where I worked as an educator for a marine reserve. I've always enjoyed science research, which led me back to school for master degrees in science education and statistics. I was a National Science Foundation grant recipient and conducted research on online mentoring. I've worked professionally as a statistician at an environmental consulting firm, as the program coordinator for a master's degree program for science education at Montana State University, and as a statistical consultant at the MSU statistical consulting center.
What interested you about Luminate and how did you come to join the program?
Casey: I first heard about Atrium and the Luminate program through our VP of Data Science, Eric Loftsgaarden, who was attending MSU with me at the time. Given the fact that I was trained in engineering and mathematics, and not business or technology services, the Luminate program was an excellent opportunity for me to transition my career and get up to speed quickly on a new industry and role.
Noah: What interested me about the Luminate program was the ability to keep learning about new subjects. My favorite part about statistical consulting back in academia was learning about all the different types of research happening across a wide variety of disciplines. Luminate gave me the chance to learn business and CRM that I had no experience with before, quickly preparing me for assignments to come.
Elias: What drew me to Atrium was the slogan "AI in 90 days" — posted at Atrium's booth at the MSU career fair. After speaking with Eric Loftsgaarden about the Luminate program, I was interested because having a company put you through training is extremely valuable.
Laurie: Eric and I taught Intermediate Statistics together at MSU, and I ran into him one day as I was preparing to graduate and asked about his company. He invited me to come to the career fair to check it out, and the rest is history! This program gave me the time to learn new skills related to CRM and consulting as I prepared to work with clients.
Any interesting surprises about the work or program itself?
Noah: I was surprised how quickly I would be doing hands-on work that would be seen by a client. I got to participate in an analytics dashboard proof of concept, giving me time to practice and engrain the skills I learned from getting my certifications. All of this was under the guidance of Dave Dixon, who provided valuable analytics advice you don't get from just studying dashboarding documents.
Elias: I was surprised and impressed at how much can be accomplished with a small team!
Favorite memory or memories from Luminate?
Casey: Looking back on my first summer with Atrium while in the Luminate program, it's hard to pick just one favorite memory. I really appreciated having a cohort of like-minded people, eager to learn and carve out our paths within this new career. I fondly remember engaging in the BA story writing workshops led by Cheryl and Sarah, hosting study sessions in the conference room as we crammed for the early Salesforce certification exams, and of course, floating down the Madison river in celebration of our "Luminate graduation." I feel extremely fortunate to have had the support and encouragement of the other Luminates as we embarked on this journey last year.
Noah: Less of a favorite memory, but a favorite part of the luminate program was getting to go through the program in person with all the other Luminates. It was great forming a bond with everyone going through the same training, where everyone was new to the industry and so willing to help each other out. Even working remotely, I still stay in close contact with everyone I went through the Luminate program with.
Elias: Working from the boss's home office! When I joined, we didn't have an office yet in Bozeman, so I was working from Eric's home. It was wonderful getting to know him and his family over that time.
Laurie: To have other folks going through the process with you is helpful and normalizing as you learn new skills. The group of people I came in with are all spectacular individuals in different ways and it's been great to get to know them.
Can you tell us about some of your day-to-day work while in the program?
Casey: Initially, we spent a considerable amount of time ramping up on what it meant to be a consultant in the technology services sector. Doug and his crew of volunteers led tons of workshops for the Luminate starters, covering everything from understanding Atrium (Who are we? What do we do? Who do we work with? etc.) and consulting (Consulting Etiquette 101, DISC personality assessments and how to work with differing personalities, etc.), to some of the more technical aspects of the job, such as the BA story writing workshops and machine learning deep dives.
As potential newbies to the Salesforce ecosystem, Luminates also use the first few months of training to learn about the platform and obtain some initial certifications. Expect the first several weeks and months of the Luminate program to be a crash course on all things consulting and AI/machine learning.
Noah: There is a decent amount of studying to get your Salesforce certifications. However, it was fun to have breaks in studying for a wide variety of seminars. The seminars were on fun new topics I had not learned about before. It was great to hear the diversity of ideas, whether it was from a fellow Luminate or one of the many experienced consultants at Atrium.
Elias: Initially, my days were filled with sessions on consulting skills and Salesforce knowledge, along with personal work on Trailheads and data science-focused projects. Working from Eric's home office, I also had the pleasure of listening in on many of his conversations — getting an inside look into Atrium's business. Not long after joining, I was placed onto a project and started building dataflows for model training and EDA (aka exploratory data analysis) for future models.
Laurie: We had workshops to help prepare us for consulting, as well as time to learn new systems (like Salesforce) and work through important certifications to be better prepared for project work.
How do you feel Luminate's helped you prepare for a new or evolving career?
Casey: As someone coming from an established career (or two) in other industries, I would say the Luminate program definitely provided a hands-on and safe space to transition into a new field. Not only did we have a ton of support from others in the company, but we were given the opportunity to explore our roles in greater detail through shadowing, weekly touchpoints with team members, and brown bag sessions related to more technical concepts.
It's impossible to learn everything there is to know about your role in just a few short months, but the Luminate program also trains you to be resourceful, to take charge of your own education, and to make connections with colleagues who have strengths that complement your own. In doing so, it prepares you to take on new projects in which a fast ramp-up may be necessary, and allows you to work successfully with your greater team.
What advice would you give the incoming Luminate class or those interested in applying in the future?
Casey: As with any new job, start off with patience and humility. Very little of your technical training in school prepares you for the real workforce, so understand there will be a lot to learn. The most valuable skills you bring to the table are your eagerness to grow and continue learning, your ability to research and take advantage of resources, and your willingness to collaborate with others as you make positive contributions to a team. Everything else you can learn on the job, so let the Luminate program serve as a light to guide you through the rest of this exciting journey!
Noah: Don't be afraid to reach out for help. With so much new information and challenges it can be pretty overwhelming, but there are a ton of great resources at Atrium. Everyone is willing to help or point you in the right direction.
Laurie: It may seem overwhelming at first with the amount of information you need to learn, but take it one day at a time and reach out to more experienced people on the Atrium team. Everyone is happy to take time to offer guidance and support.
Interested in learning more about the Luminate program or joining our team?