2020 was certainly one for the record books… but it wasn't all bad! We recently did a look back at Atrium's 2020, but this time around we spoke with several members of our team to see what 2020 had in store for them personally and professionally. Here are some of their stories!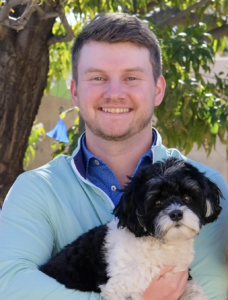 Personally: I didn't grow physically, which is a bit disappointing. Maybe next year's my year to get to 5'9". Here's to hoping! Also, throughout these **checks notes** unprecedented times, I've managed to not go crazy or gain too much weight, so I'd call these wins as well. All in all, no complaints — I consider myself one of the lucky ones.
Professionally: Since my interviews prior to getting to Atrium, I've said I want to be able to look back on the year and surprise myself at how much I've learned. Safe to say I think I've kept my word here over the last 17 months — I didn't think I would learn this much. It's a testament to the team here and how willing they are to show me the consulting, lead, and architectural ropes, and for that I'm very grateful. My favorite part has been that I get to pay it forward and share what I now know, whether it's with teammates in Jaipur, folks on other projects, or the Luminates. I want to surprise myself again this time next year, and hopefully help others surprise themselves along the way, too.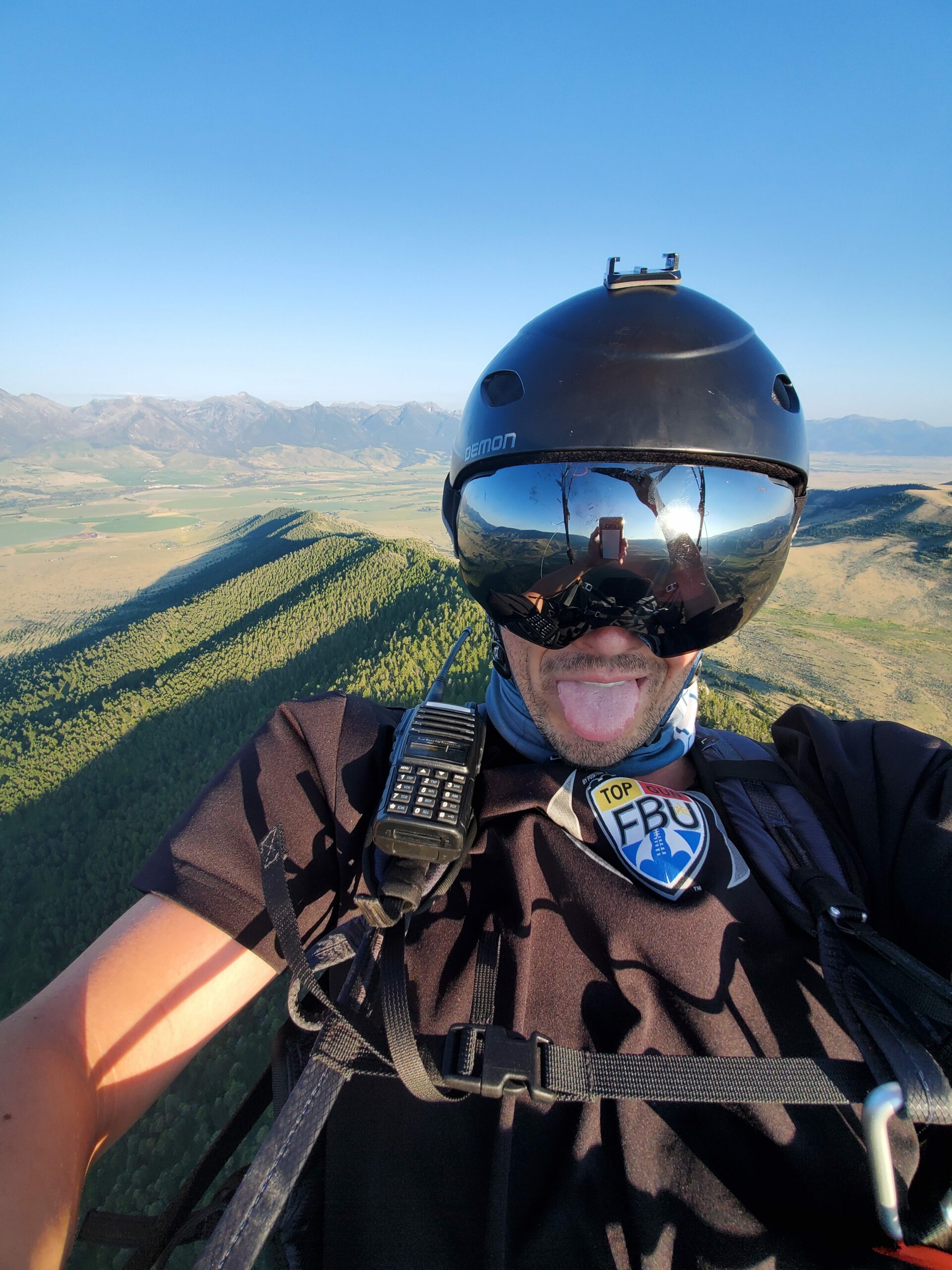 My year began deep in the weeds of AWS, learning how to use their many services to deploy Atrium's first client-facing AWS application and model — company clustering — at one of our biggest customers. EC2, S3, CFN, ECS, ECR, Fargate, SageMaker…the list goes on.
My year appropriately rounded out with our own Atrium AWS DeepRacer event!
At the beginning of the year, I didn't realize how major of a player AWS would become for Atrium, but it seems like it's a partnership that's here to stay and I'm very much looking forward to building more on their platform — especially in regards to reinforcement learning. At the customer I mentioned, we started researching how to apply RL to sales activities, so as to provide their sales team with recommended actions. I'm very proud of the progress my team has made on that effort (while also working on a bazillion other things).
In my personal life, I moved into a new apartment and have really enjoyed decorating. Since I couldn't visit family this year, it's been good to make my new home comfortable. If you're reading this, Happy New Year!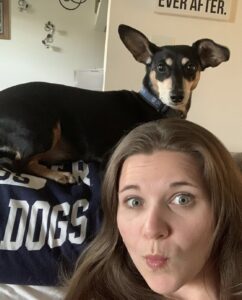 This year I'm happy to say in my personal life my husband and I built our first house, which we'll be moving into in January. I also saw him promoted to Cyber Security Engineer at his place of work. I devoured more books than I could even begin to count both for professional growth and fun. 
I worked to develop a new routine that changed when traveling stopped and I found my routine not working the way I was accustomed to. I discovered time to incorporate listening to my development podcasts and reading my books (something I did frequently on the plane) as well as establish a balance for workout and work.
Obstacles faced: learning how to run discovery sessions for customers and how to still interact when not in person, not being able to see my family as much, especially those diagnosed with cancer, my mom and brother having Covid, and many more events we would have had. It made the year rough. Re-learning time with my spouse, as this is the most we've been together since college. 🙂 
Favorite moments: team happy hours, trivia nights run by our own Greg Barlin, learning and adapting in new environments, watching my team members grow and excel in their skills, the new Luminate class joining Atrium, and seeing us win the Salesforce Partner Innovation award for Tableau CRM.
Professionally this has been a great year of growth. I've been put into challenging projects that have helped me grow and become much stronger in my career. Helping grow our learning and development for our team has been amazing and I'm grateful the team entrusted me to help guide them.
For all the pitfalls of 2020 with Covid and struggling with the lack of in-person meetings, I am beyond grateful for the growth and what has come over the year and for Atrium and all the support we have given each other through all of this.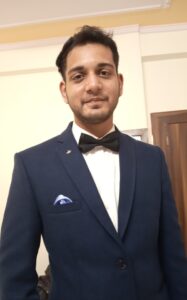 2020 was definitely a roller coaster ride. My graduation was delayed for four months which caused some stress, but then scoring first rank after the result made it all fine. I was worried about getting a good job and luckily in September, I was hired by Atrium.  Once here, I achieved my goal of completing two Salesforce certifications, Administrator and Einstein Analytics. 
This year was full of different moments. Severe illness of my father kept me unhappy at times, but the marriage of my brother added a new family member to our home which brought smiles to our faces. After so many years I was afforded the time to bond with my family for an extended time, and I enjoyed that. We realized together, we are strong enough to face any kind of challenge life brings. Hopefully in 2021 our lives will return to normal and we will be able to travel.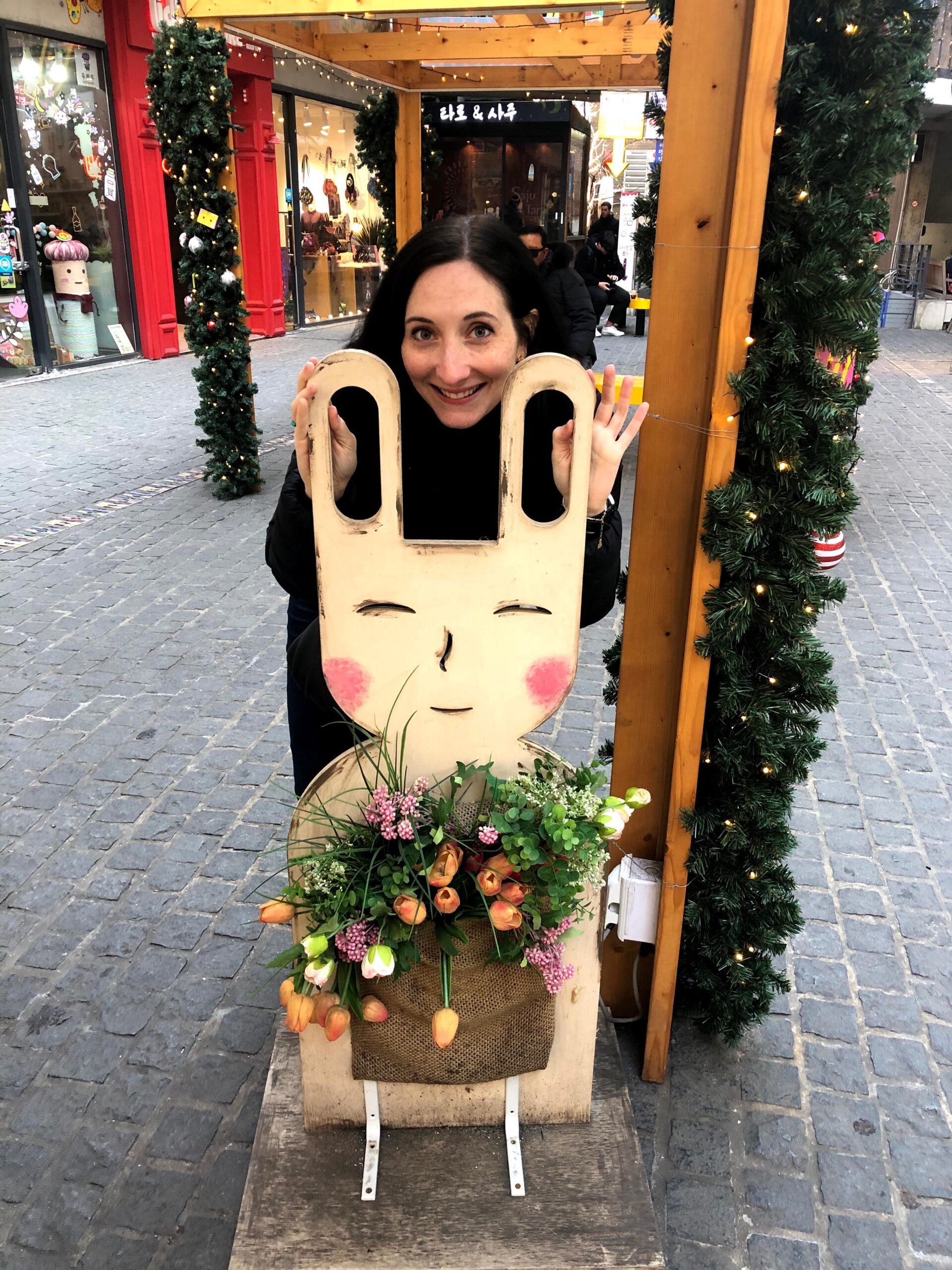 2020 has been a wild ride for me. I went to Tokyo and Seoul (not bad for my last trip… anywhere in 2020!), my poetry chapbook was published, I got engaged, started my own business of one (that's where Atrium came in… first as a client!), moved to Brooklyn (from Manhattan, no big deal), moved to Philadelphia (bigger deal!)… and then said yes to the dress, the dress being a Director of Marketing role at Atrium! Also, Hacksaw, my amazing dog, turned seven.
Sarcastibot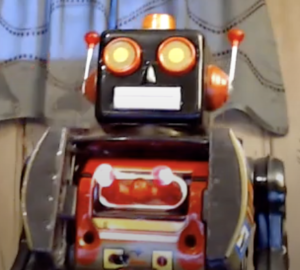 Sarcastibot would summarize 2020 in 56 words: Sarcastibot stole candy and mixtapes from many meatbag youths. They were delicious but were loaded directly to Sarcastibot's robo-thighs. Sarcastibot then joined Covid weight loss challenge and won by detaching robo-legs before weigh-in. Sarcastibot spent Covid quarantine time creating Clippy butter sculpture and catching up on Quibi. Sarcastibot stands victorious over the smoldering ruins of 2020.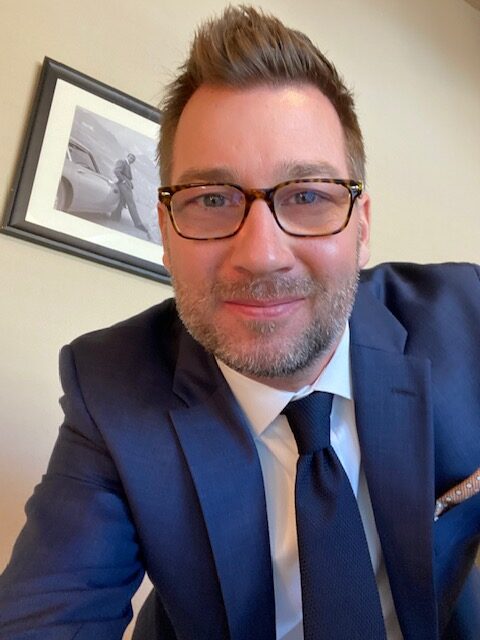 Wow, what a year 2020 was for all of us! Although there were so many new challenges inside and outside of the workplace, I am proud of how our team weathered the storm. I can officially say that my biggest personal accomplishment was helping to keep the culture at Atrium alive through a global pandemic. I had a lot of help and for that I am grateful, but I'd say that is what I am most proud of from 2020.
A close second would be taking a leap of faith on a new path in my career and this year I did just that. Although some days felt like I could not come up for air often, or the constant feeling of not doing enough, we gave it our best on the Elevate team to formalize our plan for success this next year. I am eagerly embracing what is to come in 2021 and I look forward to helping shape the company into something we can all be proud of for years to come! Schiff-out!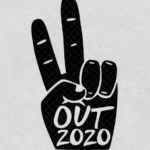 Bye, 2020. You were no fun; we're ready for 2021!